Secretary General of CARICOM, Ambassador Irwin LaRocque is pushing the Council for Trade and Economic Development (COTED), to send a clear signal of its determination to make a difference in the region by reaching an agreement on the regional policy for micro, small and medium enterprise
Speaking at the opening of the COTED Meeting at the Pegasus Hotel on Thursday, Ambassador LaRoque said, "the onus is on COTED to make the required decisions, determine the actions to be taken to fulfil the obligations, and agree on timelines for implementation which we must adhere to".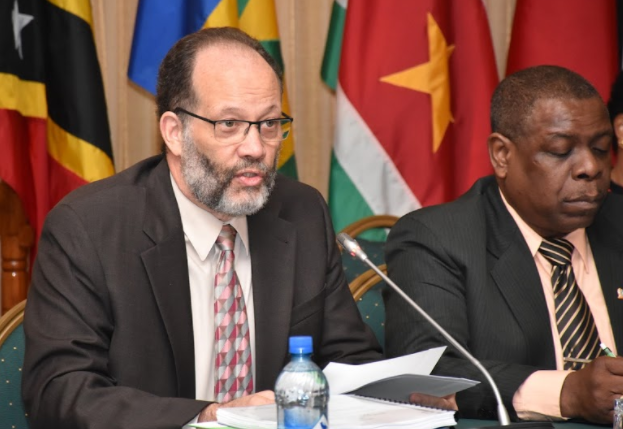 COTED is responsible for the promotion of trade and economic development in the Caribbean Community.  The Georgetown Meeting is focusing on moving the CSME forward, the regions foreign trade policy and the United Kingdom's exit from the EU,  among other matters.
Chairman of COTED and Suriname's Trade Minister, Ferdinand Walzijn, called on members of the Caribbean Community (CARICOM) to work together to strengthen relations to achieve economic growth.
He noted that member states must not be hindered doing business in the Region.
According to the Surinamese official, Public private partnerships are important for economic development in the Region, but He warned member states to strengthen the capacity of the Community and "strongly support", each other to achieve economic growth and welfare for the Region.