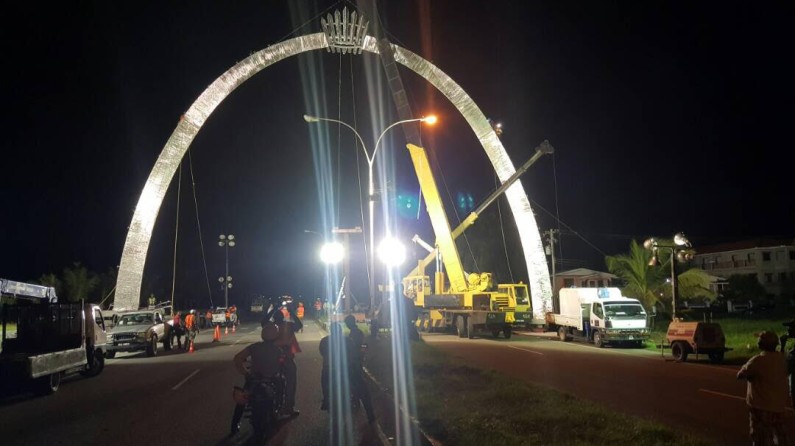 The Ministry of Public Infrastructure and the Ansa Mcal Company are offering apologies this morning over yesterday's traffic chaos along the East Coast Demerara, during the installation of an independence arch at Cummings Lodge along the Rupert Craig Highway.
The work which started early in the morning, had to be put on hold until last night as traffic came to a snail's pace in the alternative routes.
Last evening, the work restarted and the Public Infrastructure ministry has since indicated that The installation of the Arch is now approximately 90% completed.
The final works will be done later today.
Members of the public are being advised that the outstanding works will not require the entire road to be closed, but rather one lane on each carriageway and The works will be done during the off-peak period.
The arch marks the boundary line of the city of Georgetown and is an independence gift to the nation from the Ansa Mcal company.
Last year, Banks DIH installed an Independence arch on the East Bank of Demerara, also marking the boundary line to the city on that end.