Prime Minister of St. Vincent and the Grenadines and Incoming Chairman of CARICOM, Ralph Gonsalves has issued a warning that the regional group will not allow the recount of votes in Guyana to be set aside.
During an appearance on a radio show in his homeland, the Prime Minister said he is friends with both the President and Opposition Leader of Guyana and in his opinion, the vote recount process was properly done and should, therefore, be used to declare the results of the elections.
"I am satisfied that CARICOM will not stand by idly and watch the recount– which was properly done–for the results to be set aside, we expect the CARICOM Observer Mission to deliver its report and we expect that what is the recount would be honoured and the Guyana Elections will honour that recount and declare the winner in accordance with this recount and anybody who then want to challenge anything after that can go to Court."
Mr. Gonsalves also said that St. Vincent and the Grenadines stands firmly for democracy and respecting the will of the people, adding that "CARICOM will not tolerate the stealing of any elections".
A high-level CARICOM team which has been scrutinizing the vote recount process is expected to submit its report on the process to the Guyana Elections Commission.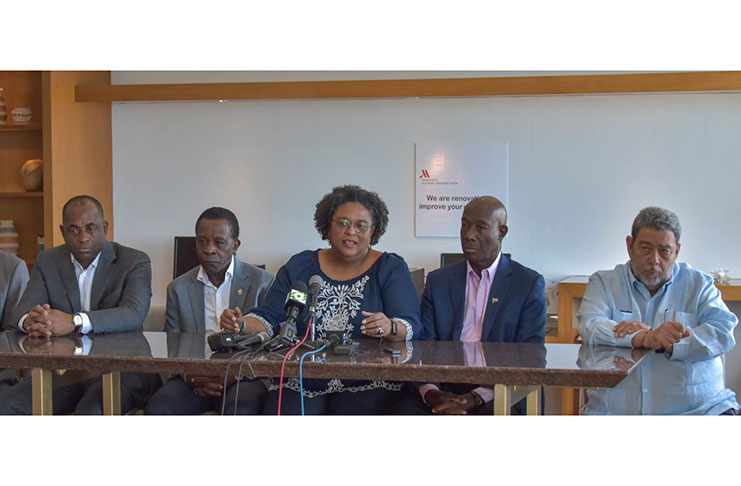 That report along with the report from the Chief Elections Officer will be studied by the Commission before any final declaration is made by the Chairperson of the Elections Commission.
Prime Minister Gonsalves was among five CARICOM Prime Ministers to visit Guyana just after the elections to hold talks with President David Granger and the political parties that contested the elections following concerns of fraud after the first Region Four tabulation.
It was President David Granger who later initiated the vote recount and the involvement of a high-level CARICOM team. His decision was supported by the Opposition Leader and the current Chairperson of CARICOM, Prime Minister Mia Mottley of Barbados.
The recount and tabulation of ballots were recently completed and that showed the People's Progressive Party leading its closest rival, the APNU+AFC coalition by just over 15,000 votes in the undeclared tabulation.
The APNU+AFC has been highlighting a number of issues that were uncovered during the recount which it believes would question the credibility of the elections. The Coalition has said the recount uncovered electoral fraud. It believes only validated votes should be tabulated.
Under the revised recount order, GECOM should complete the entire process within days.