In a unanimous decision this afternoon, the Caribbean Court of Justice while asserting its jurisdiction to hear the appeal in the Guyana Election case, threw out the order of the Guyana Appeal Court in the matter and the Chief Election Officer's report that was submitted to the Elections Commission.
The decision invalidates the Guyana Court of Appeal's decision and similarly invalidates the report that was submitted by the Chief Elections Officer to the Commission.
The CCJ's decision is likely to result in the Chief Election Officer, Keith Lowenfield preparing a new report for the GECOM Chair in keeping with her first request.
President of the CCJ, Justice Adrian Saunders in delivering the final decision of the Court said the Court of Appeal erred in its decision since there was no need for a refinement of the words contained in the Constitution.
He said "Article 177 (2)B required no refinement. That article in plain and simple language has always said what it meant and meant what it said. There was no need for an interpretation of that Article or any other Article of the Constitution. Accordingly there was nothing in Ms. David's application to trigger the Court of Appeal's jurisdiction under Article 177 (4). The Court of Appeal lacked jurisdiction to make the orders that it made".
Justice Saunders said by the unnecessary insertion of the word "valid" into the Article of the Constitution, the Court of Appeal invited the Chief Election Officer to engage unilaterally in an unlawful exercise that trespassed on the exclusive jurisdiction of the Guyana High Court.
He also said it was inconsistent with the Constitutional framework for the CEO or the Elections Commission to "disenfranchise tens of thousands of electors in a seemingly non-transparent and arbitrary manner.
The CCJ denied the granting consequential orders saying that by doing so it could possibly find itself in the same position that the Court of Appeal found itself when it made the order that has now been declared invalid.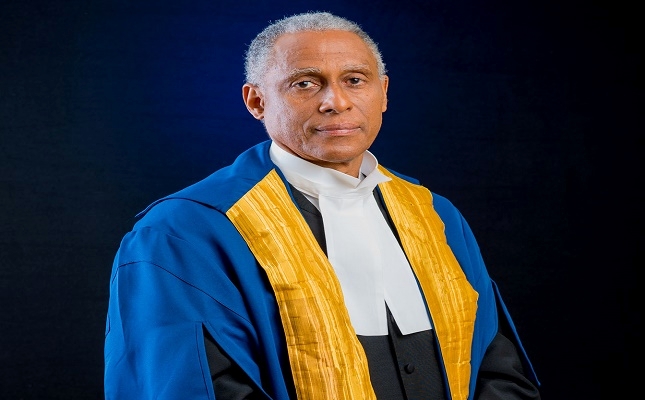 However, Justice Saunders said it is for the Guyana Elections Commission to ensure that the Chief Elections Officer submits a report in accordance with the directive given by the Chairman of the Elections Commission back in June.
The CCJ President reminded that it has been four months since the last elections and more than a year since the last sitting of the Guyana Parliament and no one could see that as a satisfactory state of affairs.
"We express the hope that there will quickly be a peaceable restoration of normalcy. Now the law must run its course", he said.
During his summing up of the evidence presented during the earlier hearing, Justice Saunders made reference to the complaints of anomalies uncovered during the recount, pointing out that the High Court would have to address that issue in the form of an election petition after the final results would have been declared.