Investigators probing allegations of a possible US$1 million gold purchase by former Member of Parliament Charrandass Persaud, have hit a stumbling block as they cannot get Persaud to submit a statement.
According to Public Security Minister Khemraj Ramjattan, "Charrandass has since left and the investigators, I think, were supposed to ask him some questions but they are not getting him…it has just stuck there".
Mr. Ramjattan made those revelations on Wednesday while being questioned by reporters at this office.
Charrandass Persaud, who was a Government MP, left Guyana for Canada the morning after he joined the Opposition in Parliament to move a no-confidence motion against the Government.
The motion has since found its way in the Courts with its validity being questioned.
But days after Persaud departed Guyana, text messages between himself and a friend surfaced with him questioning the friend about purchasing up to $1 million in gold. The conversation between the two reportedly took place days before Persaud voted against the government.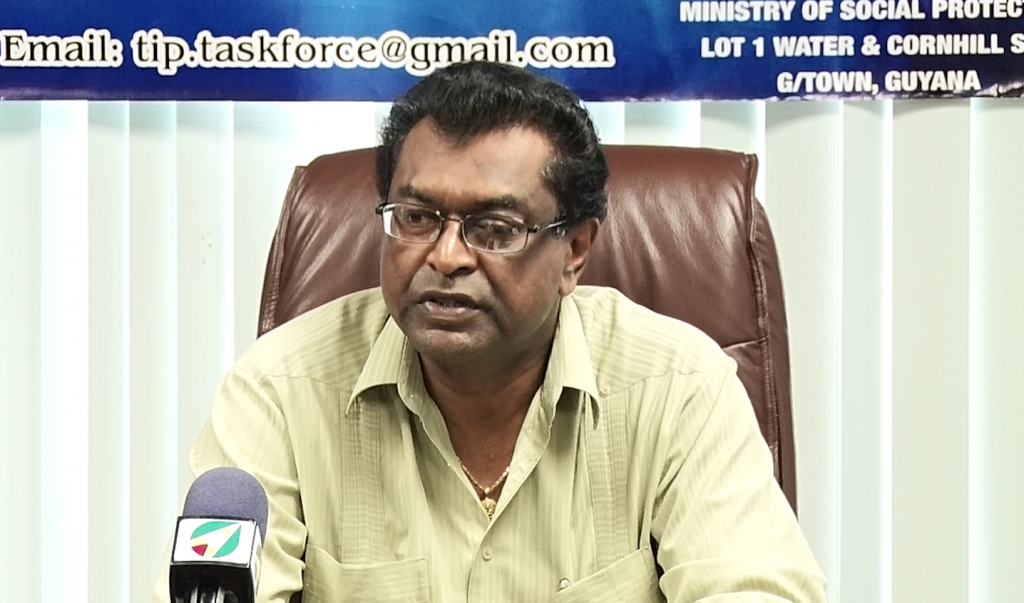 The Police Force launched an investigation after it received copies of the text messages. Several gold dealers who were reportedly contacted by Persaud were questioned. The Police Force has been probing the legality of the alleged gold purchase and whether it was legally exported, as well as whether money laundering might have been involved.
In a Facebook post, Mr. Persaud admitted to making the enquires about purchasing gold, but claimed he was doing so on behalf of a client. He is also an Attorney.
The Public Security Minister said for Guyana to seek Persaud's extradition, there would be the need for solid evidence and he is not clear if such evidence currently exists.
"For Canada, you have to have evidence of a crime being committed before you can bring back somebody. Evidence, solid evidence of a crime, especially against a citizen of Canada. I don't know if we have managed to accumulate that", Mr. Ramjattan said.
The Guyana Police Force would only say that its probe is ongoing.