While not wanting to divulge details of the probe, Police Commissioner Leslie James on Friday morning said that the probe of former Member of Parliament Charrandass Persaud is related to the movement of gold out of Guyana and bribery.
Persaud left Guyana for Canada, the morning after he voted along with the Opposition against his own government in a no-confidence motion.
Since then there have been allegations that he might have been bribed. While the recalled MP has denied the bribery allegations, he has admitted to inquiring about the purchase of US$1 Million in gold and its shipment to Canada.
At a press conference, the Police Commissioner announced that a number of gold dealers have been interviewed in relation to the investigation and those interviews have corroborated parts of what is being investigated.
"This matter is a matter of national security", he said, adding that while he would not want to use the word "link" in relation to the former MP and the probe, he would say that evidence is being gathered.
The Police Commissioner said "it is a report of alleged bribery and perhaps the movement of gold from the state of Guyana".
Mr. James said legal advice would be sought on the completion of the investigation, adding that it is also likely that efforts will have to be made to seek Charrandass Persaud's return to Guyana to face questioning.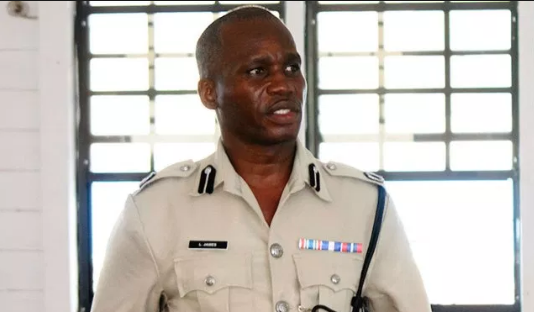 Charrandass Persaud is a citizen of Canada. The Police Commissioner said if at the end of the investigation, there is a necessity to seek Persaud's extradition then that will be done.
He said the investigation being done by the Guyana Police Force is an impartial investigation and the Force will continue to update the media on the progress of that investigation and its outcome.
As News Source first reported, days before casting his vote in the no-confidence motion, Charrandass Persaud sought out and met with gold dealers about the purchase of US$1 million in gold.  Text messages between him and a friend seen by News Source, revealed that the former Member of Parliament was making the gold purchase plans while at Parliament and even referred to the gold as "casareep".
At a New York forum last weekend, Persaud admitted to the gold purchase plans, but claimed he was inquiring for a client of his law firm. He said he sees nothing wrong with inquiring about a large gold purchase.