The Cheddi Jagan International Airport (CJIA) on Saturday commissioned several new body and baggage scanners. The new security equipment carries a cost of $400 million.
During the commissioning ceremony, Public Works Minister, Juan Edghill said the new scanners are expected to boost the efforts to fight the trafficking of drugs and other illegal items through the airport.
"The Government of Guyana, the President, Dr. Irfaan Ali's administration is taking aviation security seriously. Countering the trafficking of narcotics and other illegal drugs and substances, preventing the passage of explosives and other illegal items through our airport is a priority," Mr. Edghill said.
One of the scanners is a CTX 5800 Checked Luggage Scanner which identifies threats in checked baggage. The high-tech machine, which is Transportation Security Administration (TSA) certified, is valued at $290 million.
Another machine, the CTX 5800 Computer Tomography (C.T.) based system uses a single x-ray generator to provide high-resolution, 3D images. It can be fully integrated into a Baggage Handling System and offers networking solutions to link multiple scanners for efficient image distribution and system monitoring among operators. The scanners replace the current decades-old scanners at the airport.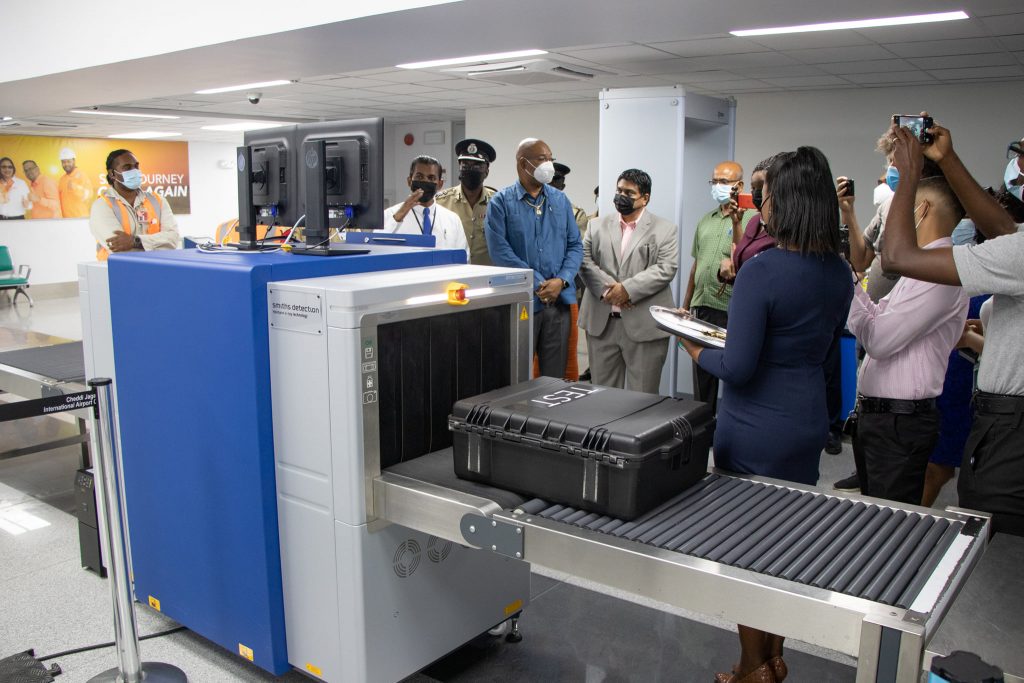 The new scanners can automatically separate baggage from those that require secondary checks. The unit replaces the Rapiscan 528, which was commissioned at the CJIA more than 16 years ago. The new machines have automatic detection capabilities and will allow the screener to manipulate and further examine anomalies detected in passenger luggage.
"We are being proactive at the Cheddi Jagan International Airport by putting in these facilities to ensure our traveling passenger comfort, adequate security screening, protecting aviation security. The modernisation of the Cheddi Jagan International Airport, the physical infrastructure and now the technology, will support that kind of infrastructure is linked with ensuring that Guyana becomes a major tourist destination."
Two of the new screening machines would be deployed at the Passenger In-transit and Staff Screening Points.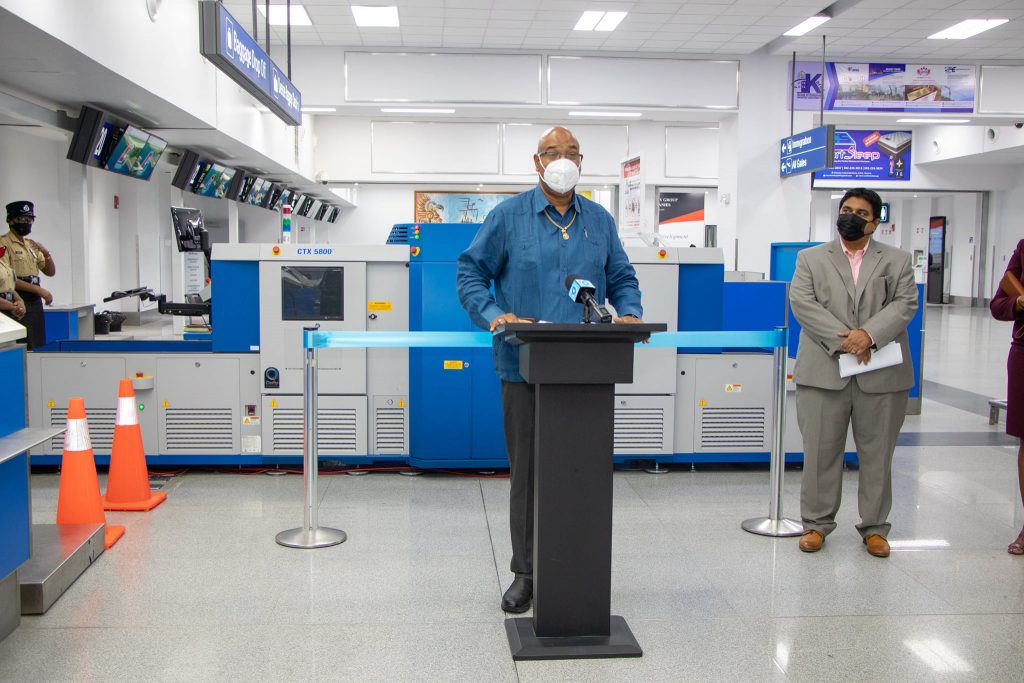 As a result, In-transit passengers will no longer have to clear Arrivals Immigration and be escorted to the Departures' Terminal to board their connecting flights. These passengers will enter directly into the Departures' Lounge after being screened at the In-transit Check Point. Airport employees would be screened separately from passengers, thus reducing the processing time for each flight.