The Alliance For Change (AFC) which is part of the APNU+AFC Coalition has issued a call for a full Police investigation of the fuel import scandal that has rocked the state-owned oil company, GUYOIL.
Last Wednesday, President Irfaan Ali announced that a Board Director and the Finance Director of the company were removed for their "improper contact" with a fuel dealer for the purchase of an emergency supply of heavy fuel for the company.
At an AFC press conference on Friday, Opposition Member of Parliament and AFC Party Executive, Cathy Hughes said a thorough investigation should be done into the alleged corrupt acts that took place at GUYOIL.
She said in the past months, she has seen the Police Force go after Coalition members and other persons over various allegations that were not as seious as the ones involving Guyoil officials.
"In this specific situation, to have such blatant evidence of an attempt to defraud a state entity to the extent that this situation has shown us…and to have a response be a simple tap on the hands is just unacceptable. The individuals should be charged," Hughes said.
According to the Opposition MP, said it appears as though the system seems to be against one set of people.
"I think this just shows the unfairness of which we handle situations, it always is dependent on who the individual is and not the nature of the crime," Ms. Hughes observed.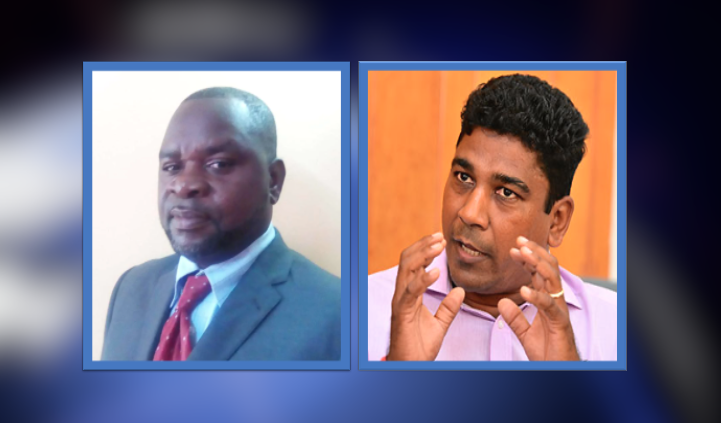 AFC Member of Parliament Juretha Fernandes in commenting on the issue said a full and unfettered investigation is needed into what took place at the state-owned company.
"It is outrageous, that the Police have not been called in. Further, we believe that the entire Board should be disbanded as there is evidence of attempts to breach the company's procurement policies and other members know about this," Fernandes asserted.
Guyoil Board Member Akanni Blair and Finance Director Shawn Persaud were both removed from the company following revelations by a fuel importer who was approached to supply more than 1 million gallons of heavy fuel.
The importer claimed that the two men visited him at his home and reached an agreement with him for the supply of the fuel.
He also claimed that there was a financial kickback request for him landing the deal. The deal fell through as the businessman claimed Guyoil pulled out of the agreement even after the fuel had already arrived in Guyana.