As the probe continues into a fuel import scandal at the state-owned Guyana Oil Company, President Irfaan Ali has asked for the removal of the Company Director and the Finance Director who met with an importer, seeking a supply of a large quantity of heavy fuel for the company.
At a press conference this morning, President Ali announced that Board Member Akanni Blair and Company Secretary Shawn Persaud will be removed from the company because of their "inappropriate contact" with the importer.
The two were accused of contacting the importer at his home and seeking his services to supply more than one million gallons of heavy fuel.
The importer Jayson Aaron later complained that Guyoil pulled out of the deal even after the two and others from the company offered commitments. The fuel arrived in the country but with no takers. The importer has also claimed that there were attempts by some officials of the company to seek a kickback in the fuel deal.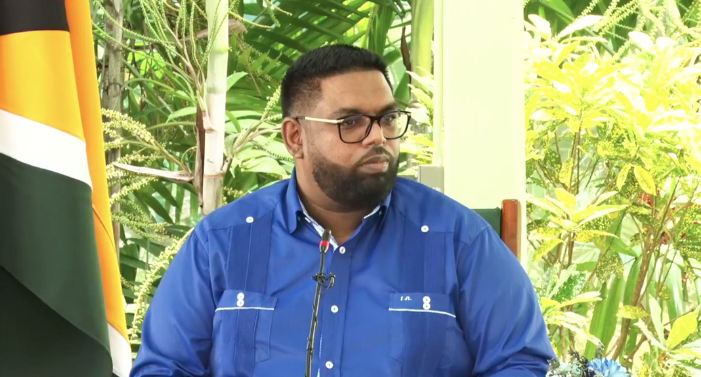 The accusations have triggered a widespread investigation at Guyoil. The Auditor General's Office, the Guyana Revenue Authority and the Guyana Energy Agency are all conducting probes.
The President said "no fraud was committed at Guyoil since there was no transaction committed".
However, he maintained that the two officials will have to be removed.
The President said the Guyoil General Manager was asked to proceed on leave over his performance at the company and he chose to resign while on leave. President Ali said the former General Manager will remain resigned.
The President said other investigations are ongoing at Guyoil since there are other allegations of corruption. He said there was 'massive corruption" taking place at the state-owned oil company and his government met those reports when it took over last August.