The Cheddi Jagan International Airport is reporting that 2018 recorded the highest rate of passenger movement through the country's main airport ever.
Between January and December of last year, over 630,000 passengers were processed as compared to just over 592,000 in 2017.
The airport said those figures represent a 7% increase in passenger movement over a one year period.
Additionally, for the first time, arriving passengers represented a larger percentage of the total number.
The airport saw the arrival of 325,800 passengers last year, representing a 9% increase over the previous year.
Minister of Public Infrastructure, David Patterson said he believes the "Government's sound economic policies and its unwavering advocacy for an enabling environment for investors including the introduction of a new airline, are responsible for the increase in travel to Guyana".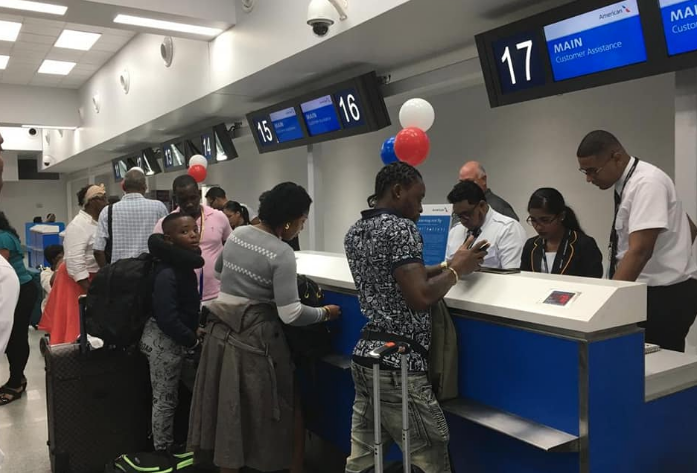 He said a number of national festivals and other events would have also contributed to the increased travel.
The Cheddi Jagan International Airport is now undergoing major expansion works, which has seen new and improved arrival and departure areas being built. The airport's runway has also been extended to accommodate larger aircraft.