Chief Election Officer Keith Lowenfield was arrested and charged today on allegations of forgery and misconduct in public office.
The new charges were filed by the Guyana Police Force as it continues its probe into allegations of fraud at the 2020 elections.
He appeared in Court this afternoon and was slapped with three charges of misconduct in public office and three charges of forgery.
Lowenfield is already before the Courts on private criminal charges that were filed against him by PPP Member Charles Ramson Jr.
In Court today as he faced the new charges, the Prosecutor objected to bail but that objection was shut down by the Magistrate who granted bail in the sum of $300,000 for all of the charges.
Mr. Lowenfield is being represented by Attorney Nigel Hughes.
The Attorney said it appears as though the charges being filed against the Chief Election Officer and the Deputy Chief Election Officer are to be used as a way of removing them from the Guyana Elections Commission.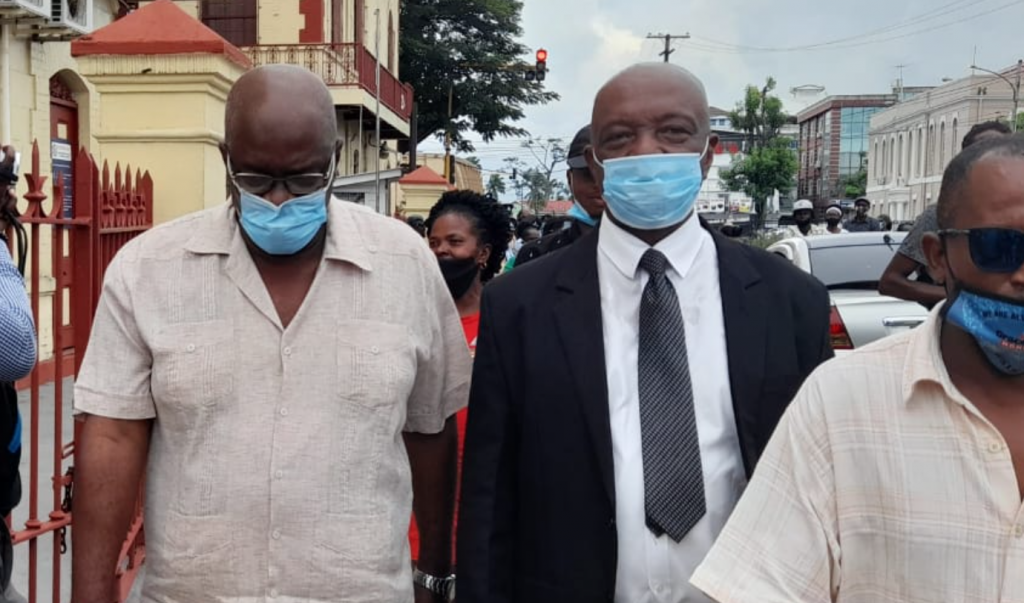 "The intention is perhaps to have Mr. Lowenfield and the Deputy removed from their substantive positions and so by the filing of charges, there might be a basis by which, I assume, the Elections Commission will consider, I am assuming, an application for them to be suspended from office or not act. But as I have said that appears to be the basis for the trend going forward", Attorney Nigel Hughes said.
Just last week, Deputy Chief Election Officer Roxanne Myers was charged for misconduct in public office and granted bail. She was charged after being held in Police custody for 72 hours.
A number of other senior and junior GECOM officials have also faced the Court on various charges related to allegations of fraud at the 2020 elections.
All of the charges were triggered by private criminal charges which were first filed by representatives of the PPP and in one case, the New Movement Party.
Lowenfield will return to Court on the 23rd October for the continuation of this latest case.