Chief Election Officer of the Guyana Elections Commission, Keith Lowenfield appeared in Court this morning before Magistrate Faith McGusty to face indictable private criminal charges filed against him by a member of the People's Progressive Party, Desmond Morian and a member of The New Movement Party, Josh Kanhai.
The private charges were filed after Lowenfield compiled a report on the elections and submitted it to the GECOM Chair. That report has since been thrown out by the Caribbean Court of Justice.
In Court today, he faced charges of conspiracy to commit a felony and a charge of misconduct in public office. He was granted bail in the total sum of $450,000.
Lowenfield who did not offer any comment during his arrival and departure from the Courthouse is being represented by Senior Counsel Neil Boston, Attorney Nigel Hughes and others.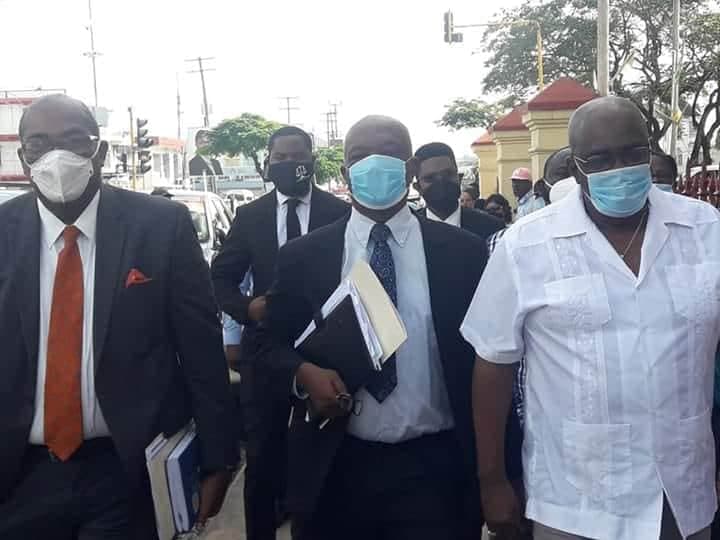 Attorney Nigel Hughes said it is clear that the Attorneys on the other side are trying to turn the Court into a forum for a political battle against the Chief Election Officer.
He said on several instances, the Attorney for the two party reps who filed the charges, Glen Hannoman, attempted to raise all types of arguments that were not related to the charges before the Courts.
"They continued to persist with their political statements and the Magistrate eventually granted bail", Attorney Nigel Hughes said.
He said that when it was time to set a date for the start of the hearing, the Attorney Glen Hannoman indicated that he was putting together 800 statements for the case and needed at least a month to prepare.
Hughes objected and said since the charges were private then Hannoman and his clients should have been prepared to move the process forward. The Magistrate set the 14th August as the next date for the hearing.
Attorney Hughes also told reporters that Hannoman even made an attempt to list the lead Counsel for the Chief Election Officer as one of his witnesses but that attempt failed.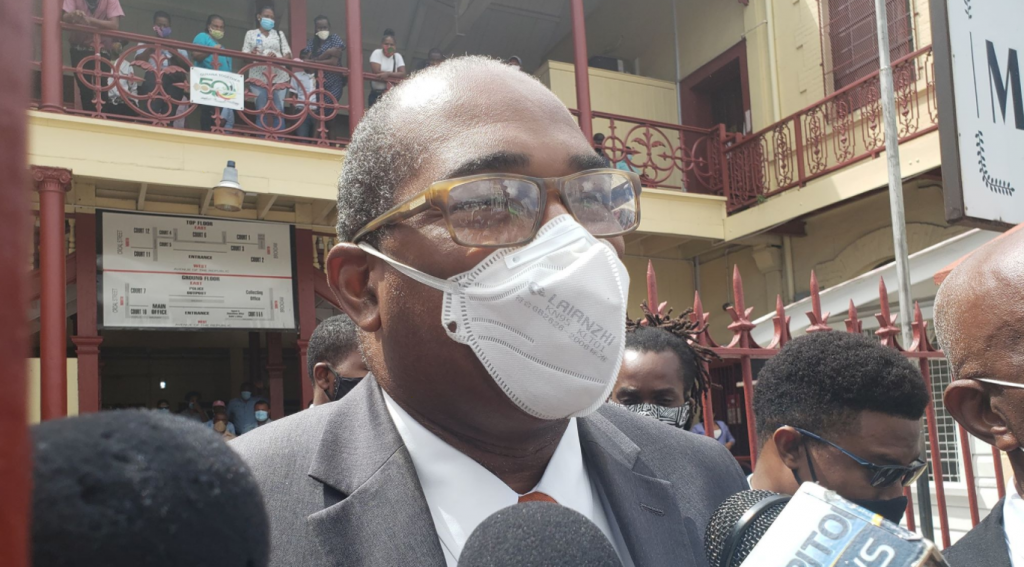 Outside the courthouse, a group of APNU+AFC supporters and chanted their disapproval of the charges against the Chief Election Officer. Many of them said the complaint and hearing were both making a mockery of the justice system and was attacking the Chief Election Officer for doing his job.