Confronted by weeping residents and human barricades, the Central Housing and Planning Authority has temporarily aborted a demolition exercise in Sophia that targeted squatter houses and structures erected on government's reserve.
The team moved into the 'A' Field Sophia area just before 8:00am on Thursday and began breaking down structures, one week after notices were served to occupants.
The team which also comprised of staff from the Guyana Power and Light and the Guyana Water Incorporated managed to dismantle just over 20 structures in 'A' Field.
Illegal water and electricity connections were also removed.
Persons who are in the process of becoming regularised and plan to relocate have been given time to do so.
But just as the team was completing its work in 'A' Field and looking to move into 'B' Field clashes arose.
Residents began to verbally abuse the workers while others cried and pleaded for more time to relocate.
Some persons also removed the bridges to their premises while mothers, pregnant women, and children formed a human barricade to prevent access to their homes.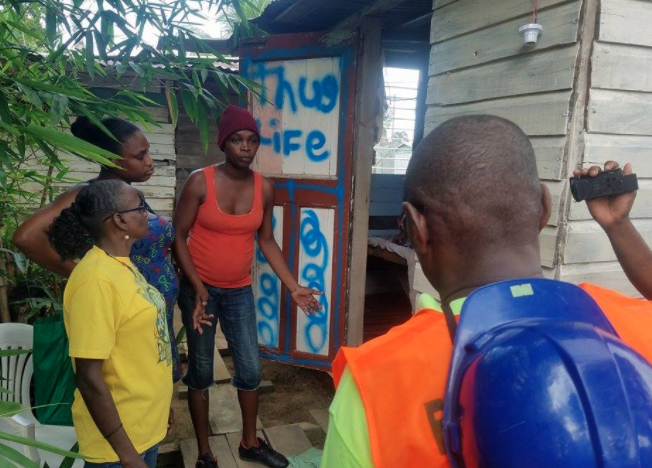 In an effort to regroup, the CH&PA decided to call off the exercise and will return another day.
The residents were placed on notice of the pending action to be taken if they do not relocate.
Residents who live in the area complained of negative impact squatting was having on the social fabric of the community.
Thursday's exercise is anticipated to be the first of many exercises as the CH&PA signals its seriousness in addressing the issue of squatting in the Sophia area which also includes Lilliendaal, Pattersen, Turkeyen and Cumming's Lodge.
Squatting in the Sophia area has been a problem for several years with previous attempts at curbing the problem under the past and current government.