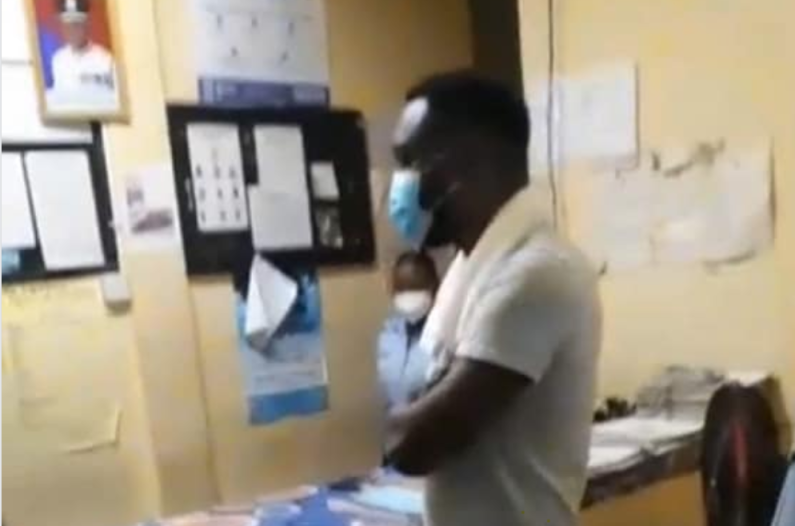 Former Director of Sport Christopher Jones was arrested early this morning following a more than 5 hour stand off at his house and the flouting of a Court order by the Police.
Jones was taken into custody just after midnight and booked at the Diamond Lockup after the Police broke into his home and carted off several boxes of items that they claimed are the property of the State.
The Police action started just after 7 o' clock on Thursday night just after the electricity supply was shut down to the street where Jones lives.
The lawmen turned up without a warrant claiming that they needed to execute a search at the house.  A crowd quickly gathered and a stand-off ensued as Jones' attorneys sought and got an injunction from the acting Chief Justice blocking the search without a warrant.
However, as the crowd subsided, the Police ignored the injunction and barged into the house, removing several boxes and arresting Jones in the process, telling him that he was being investigated for larceny from the state.
Police sources told News Source that they were told the items valued at just over $4 million were bought for a barbering school project that fell under the Region 4 RDC and the Social Protection Ministry and were being stored at Jones' property.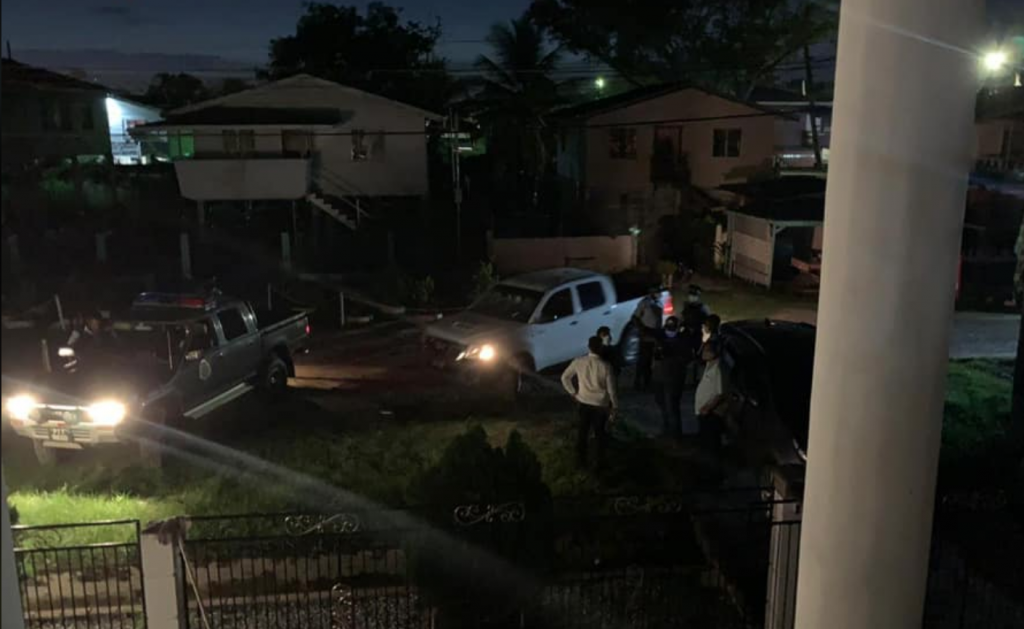 Jones has however insisted that the items that were in his house were his property.
The Police Force said it is continuing the probe. 
Supporters of Christopher Jones were loud last evening in their disapproval of the Police operation, saying it is clear the Police Force is now being used as a political weapon against members of the former Government.