Former Director of Sport Christopher Jones was released from Police custody this afternoon on $100,000 bail, more than 12 hours after he was arrested on allegations of larceny.
The Police early this morning ignored an injunction by the Acting Chief Justice and broke into Jones' Tucville home to remove barber chairs and an air conditioning unit that they claimed belonged to the state.
Jones was arrested following the stand-off which started around 7pm last night just after the electricity supply to his street was disconnected.
In an interview this afternoon at his home and with his Attorney Darren Wade at his side, Jones said the items that were removed from his home are his property since he was the beneficiary of a grant for a project under a government programme.
That project was for the furnishing of a barbering school and barber shop that would provide jobs for his community. He said all of the legal channels were followed for the grant.
Mr. Jones said the entire operation by the Police was politically motivated.
"The only thing that was illegally done is the police entering my premises without a warrant removing my property, that is what illegally was done," Jones said.
The items that were seized by the Police remain in the possession of the Guyana Police Force.
"So essentially the items removed by the police, last evening are my property, I am the beneficiary as shown here in text having been granted approval for the SLED Program and of course through the RDC Region 4" Jones explained
The Former Director of Sport expressed disappointed at the manner in which the matter was addressed.
He said busloads of Police officers descended on his property just after the power supply was cut off as if he was a wanted man.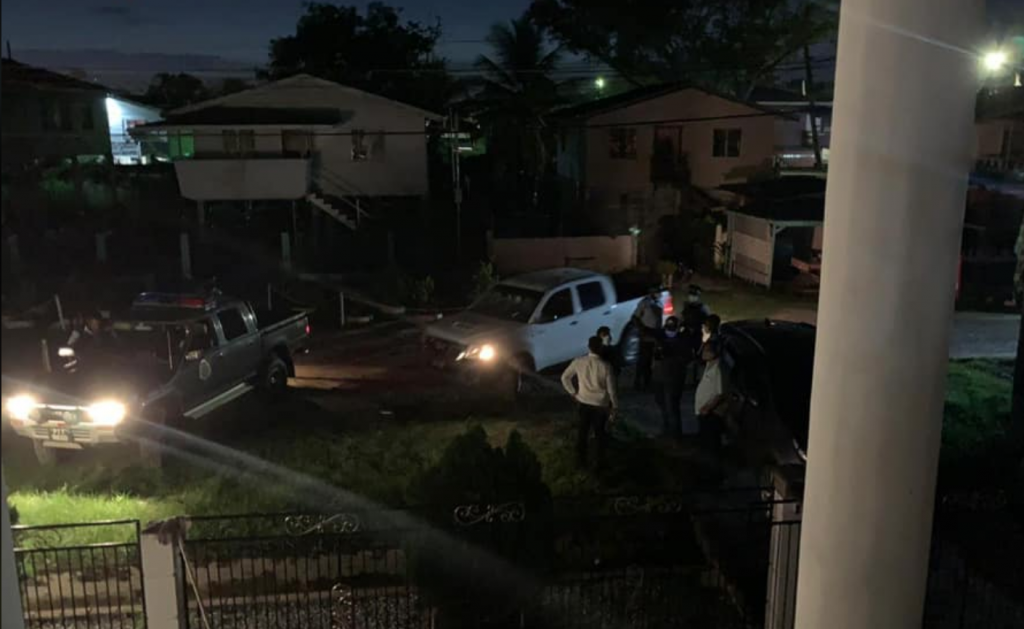 "This was carefully orchestrated to maliciously tarnish my character to send a message, I see it that way" Jones maintained.
Jones said he intends to file legal action against the Police for their actions and seizure of the items.
His Attorney, Darren Wade said the Police officers were well aware that the Acting Chief Justice had granted an injunction against the search. He said the Police Force's actions were in clear violation of the injunction and was a sign of disrespect for the Courts.
Wade, who is also a member of the APNU+AFC coalition, said the operation by the Police was a clear sign of things to come under the new government, which he described as illegal and fraudulent.
The Attorney said the Police Force needs to remember that it is a professional body and should operate professionally at all times.