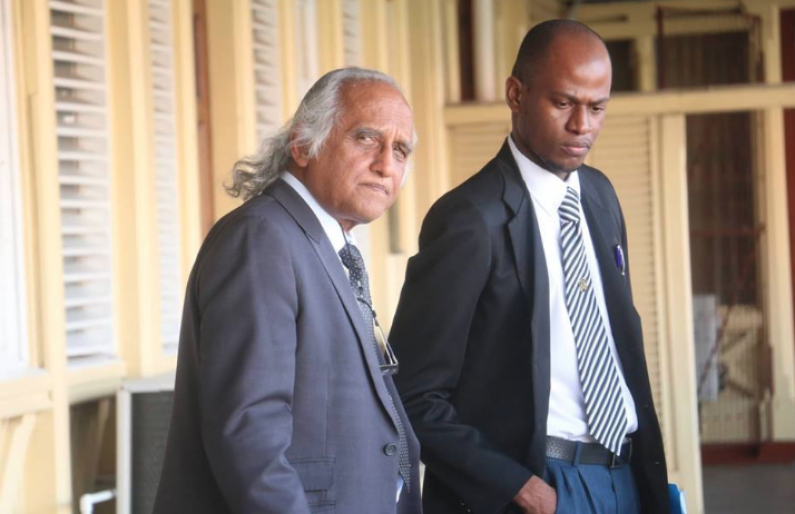 Chartered Accountant and Attorney Christopher Ram has moved to the Court seeking a Conservatory Order to prohibit the Guyana Elections Commission, the Chief Elections Officer, and or the Commissioner of National Registration from conducting or continuing to conduct the current House to House Registration process.
Mr. Ram also wants the Court to grant an order compelling the Guyana Elections Officer, Chief Elections Officer, and/or Commissioner of National Registration, to immediately take all steps and actions necessary and requisite to hold General and Regional Elections on or before the 18th day of September 2019, in compliance with Article 106(6) and 106(7) of the Constitution.
The matter is set to be heard before the Chief Justice tomorrow morning.
Ram is being backed in the Court proceedings by the Opposition People's Progressive Party.
The Elections Commission has already stated that it has started preparations for elections, while it is conducting house-to-house registration.
Today, the Attorney General of Guyana, Basil Williams, who has been named in Ram's Court action, reminded that under the laws of Guyana, it is an offence to refuse to be registered and those persons encouraging others to not register are also committing an offence.
Christopher Ram took out a full-page ad in the local newspapers last week declaring that he was boycotting the house-to-house registration process. Days later, the opposition PPP also said it was not co-operating with the registration process.
The Attorney General said he cannot understand the rationale behind moving to the Court, especially since two other Courts have already refused to set timelines for elections.
Meanwhile, The Guyana Elections Commission has reported that the process has been progressing well across the country. On the first two days of the house to house registration exercise, more than 20,000 persons completed their registration.
The Commission's Public Relations Officer Yolanda Warde told News Source today that in some areas, some persons have been refusing to be registered, but that problem is not widespread.