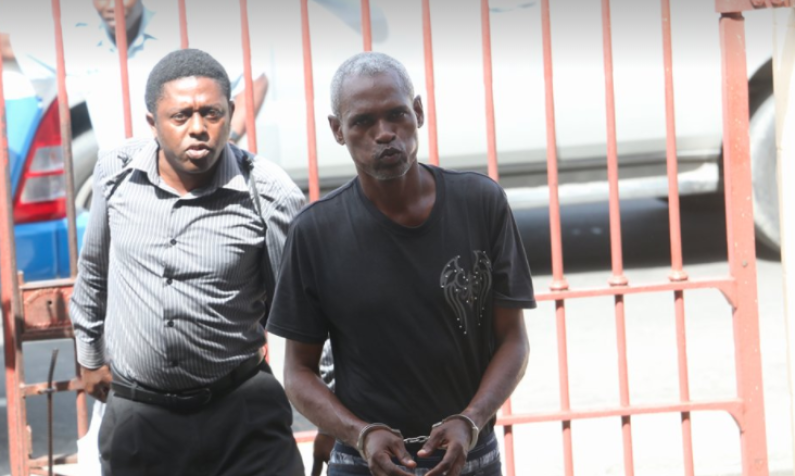 Fifty-one year old, Lance Corporal of the Georgetown City Constabulary, Gregory Bascom was placed on $800,000 bail today after a charge of manslaughter for the death of a mentally ill vendor, was laid against him.
Bascom appeared before the Chief Magistrate in a packed courtroom and pleaded not guilty to the charge.
Several of his colleagues from the City Constabulary were in the courtroom to show their support.
The Court was told that on the 14th January on Regent Street, the City Lance Corporal unlawfully killed 34-year-old Marlon Fredericks as the man bolted from the lock-ups of the Bourda outpost of the City Constabulary.
He was pursued by the Lance Corporal who shot him in the back.  The shooting incident took place in front of the vendor's mother who was at the outpost to visit him.
The shocked woman screamed out in anguish after witnessing the shooting death of her son.  Several persons who were at the scene have offered statements to the investigators.
Just one day before the shooting incident, the vendor was arrested over a larceny allegation.