The Labour, Occupational, Safety and Health Department of the Ministry of Social Protection is making moves to educate City employers more about the country's labour laws, their obligations and the rights of their employees.
On Wednesday, the Department hosted a seminar for several businesses and companies.
It featured presentations on the importance of record keeping, the Termination of Employment and Severance Pay Act, disciplinary action, the Leave with Pay Act: vacation entitlement for all workers, occupational safety and health obligations of both employers and employees, and legal implications of infraction of the labour laws and regulations.
Labour. Occupational Safety and Health Officer, Radhadevi takchandra-Singh, reminded the employers that each worker must be allowed a period of leave with pay of not less than one day for each completed month of employment, according to the Act. For those employees working on a half-day basis, the half day should be counted as a day in the computation of leave with pay.
Employers were also told that they are obligated to ensure that when workers are terminated, they are paid for annual leave owed to them up to the period of termination. They are also required to keep a Leave with Pay Register, ensuring proper recording keeping of all leave granted to employees.
Employers were also cautioned against practices of unfair dismissal, which according to the Termination of Employment and Severance Pay Act of 1997 constitutes dismissal based on an employee's race, sex, religion, colour, ethnic origin, national extraction, social origin, political opinion, family responsibility, and marital status. Prohibitive grounds also include employees' age (except for retirement), pregnancy or a reason connected with an employee's pregnancy, and employees absence due to sickness or injury certified by a registered medical practitioner or because of compulsory military service or other civic obligation in accordance with law.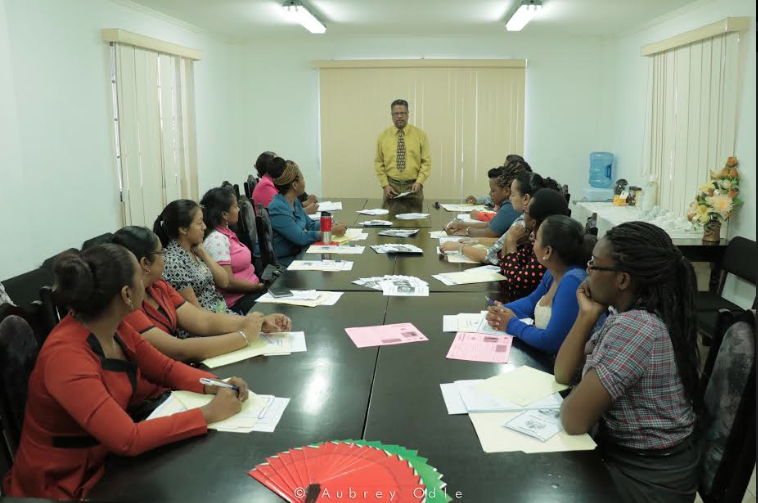 Senior Labour, Occupational Safety and Health Officer, Ms. Saudia Sultan told employers that the dismissal of employees because of participation in industrial action or of employees who refuse to do any work normally done by striking employees could be considered unfair as well.
According to Sultan, the employment of an employee shall not be terminated for unsatisfactory performance unless the employer has given the employee instructions as to how the employee should perform his duties and a written warning to adhere to the employer's instructions and the employee continues to perform any duty unsatisfactorily.
Speaking about severance pay, Sultan said that on termination of employment, an employee who has completed a year or more of continuous employment with an employer is entitled to be paid severance or redundancy allowance.
For those employees with 1-5 years service, severance should be at least one week's wages for each completed year of service.
Employees with 6-10 years service should be paid at least two weeks wages for each completed year of service.