Declaring that some of the worst breaches of occupational health and safety could be found in the public sector, Labour Minister Joe Hamilton has indicated that government agencies and departments will also be targeted by Labour officers as they enforce regulations.
During an appearance on the Jumpstart radio show, Minister Hamilton said an Occupational Health and Safety (OHS) Campaign has been launched and is targeting the private and public sectors across all 10 administrative regions in Guyana.
"My instructions are, that the law is for everybody, so they have to engage the ministries and the agencies, and they have to ensure that they have safe workspace for their employees. And I can say to you that in my sojourn around the country, some of the worst breaches of OSH I have seen is in the public sector", Mr. Hamilton said.
The Labour Minister said there are now more Occupational Health and Safety Officers in place at his Ministry and therefore there will be more monitoring of workplaces and worksites.
Minister Hamilton said "we are preparing for what must be done and what has to be done and we speak about mining, but people are dying in the logging industry, that is also an unsafe place, people are even dying in the construction industry.  The first five months I spent here we had 12 deaths; seven in the mining industry and 5 on construction sites".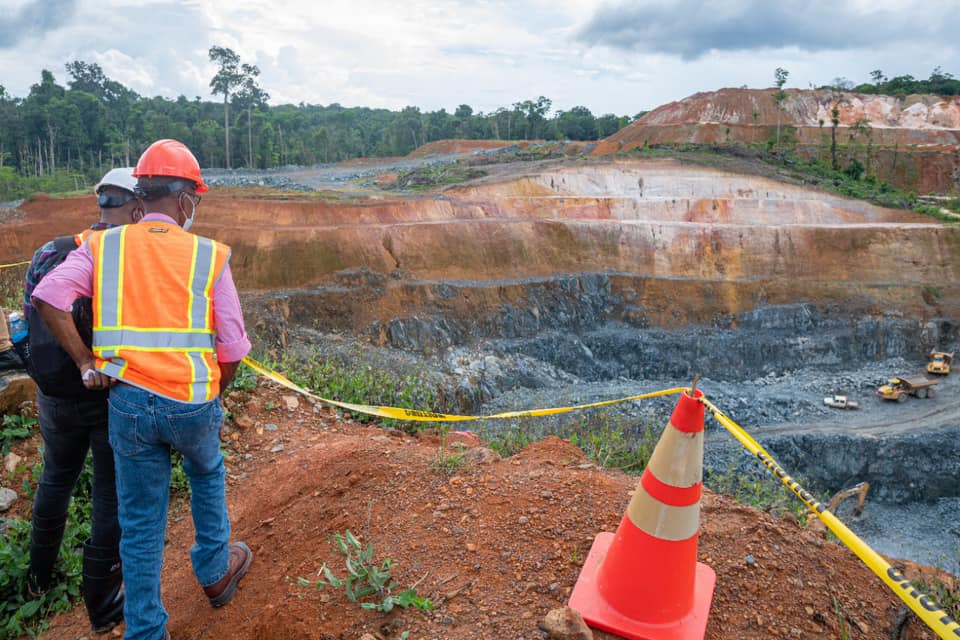 Hamilton said his Ministry is currently engaging both the private and public sectors to have them form Occupational, Health, and Safety Committees, citing a law that requires companies to have a Health and Safety Committee in place once there are more than 19 employees.
April is Occupational Health and Safety month in Guyana. The Labour Ministry will be hosting a number of programmes across the country in observance of the month. In the long run, legislation is being reviewed to increase fines and sanctions against workplaces that are found in breach of the Occupational Health and Safety Act.