Although the Government is encouraging COVID-19 vaccinations to stem the spread of the pandemic, Minister of Labour Joseph Hamilton has made it clear that it is unlawful for workplaces to force their employees to get vaccinated.
There have been reports of some workplaces demanding that their employees to get vaccinated or find new jobs.
During an appearance on 94.1FM this morning, Minister Hamilton reminded that it remains voluntary for persons to take the vaccine and the government's policy is very clear on the vaccinations not being mandatory.
"The Government's policy is law and is gazetted and if you have that situation developing, you should report it to the Ministry of Labour so that we can investigate. Some countries are amending their voluntary vaccination policy, but as far as the Government's position is, the policy for vaccination is still voluntary", the Labour Minister said.
Mr. Hamilton said companies should reach out to the Ministry of Health and have health professionals visit their workplaces to answer questions about the vaccines and encourage the workers to get vaccinated, but he said persons should not be penalized by their bosses over their decision not to take the vaccine.
The Labour Minister held a virtual meeting with the Private Sector Commission on Tuesday and made the government's policy on the vaccinations clear.
"We can help for them to roll out a strategy along with the Ministry of Health and the Task Force and so we hope to have a meeting to come up with a strategy and how we can do like the Ministry of Health and roll out a vaccination drive. They have to think how they can work along with the Ministry of Health on how to encourage your employees to get vaccinated", Hamilton said.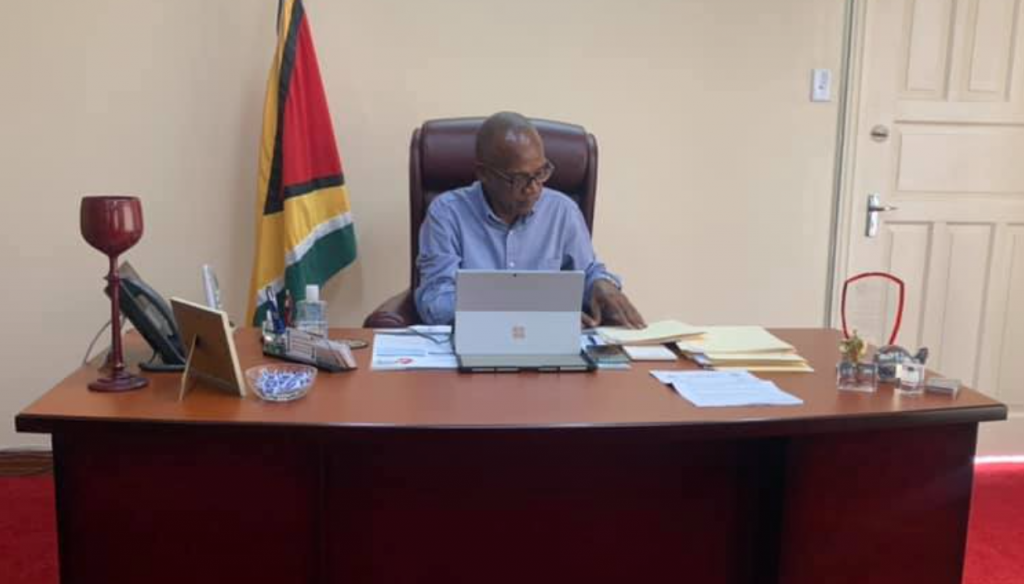 According to the Minister of Labour, workplaces should also not attempt to equate their requirement for a police clearance for some jobs with getting vaccinated. He said the two should not be compared since they represent very different things.
And the Labour Department is also warning workplaces against making deductions from the salaries of employees who are forced to isolate at home after testing positive for COVID-19.
Minister Hamilton said employers and the National Insurance Scheme must treat COVID-19 in the same way they treat other illnesses and therefore workers should not be faced with deductions or not being granted benefits after testing positive for COVID-19 and being forced to isolate themselves at home until cleared.
Hamilton said anyone who has faced deductions from their salaries over a COVID-19 diagnosis and stay home order, should file an official complaint at the Labour Department on Brickdam.