Although the COVID-19 vaccines are not mandatory, Health Minister, Dr. Frank Anthony believes that employers should ensure that their workers are fully vaccinated to keep their colleagues and those who they serve safe.
Several private entities have been implementing strict measures against staff who did not receive their COVID-19 vaccine or have refused to take the COVID jab.
In recent days, several government officials have suggested a 'Covid Pass' for persons to attend social and other events.
During his daily COVID-19 update on Tuesday, the Health Minister said there are certain workplaces that do not abide by the current Covid-19 guidelines and therefore they are putting the people who they serve at risk. He said to reduce those risks, those workplaces should ensure that their staff is vaccinated.
"There are many workplaces that their employees have not been vaccinated and that would put the employees at risk, and it would put the public that is coming in to do business with that particular workplace at risk as well," Dr. Anthony said.
The Minister said the vaccination together with all the other Covid-19 measures would significantly reduce the risk of the infection.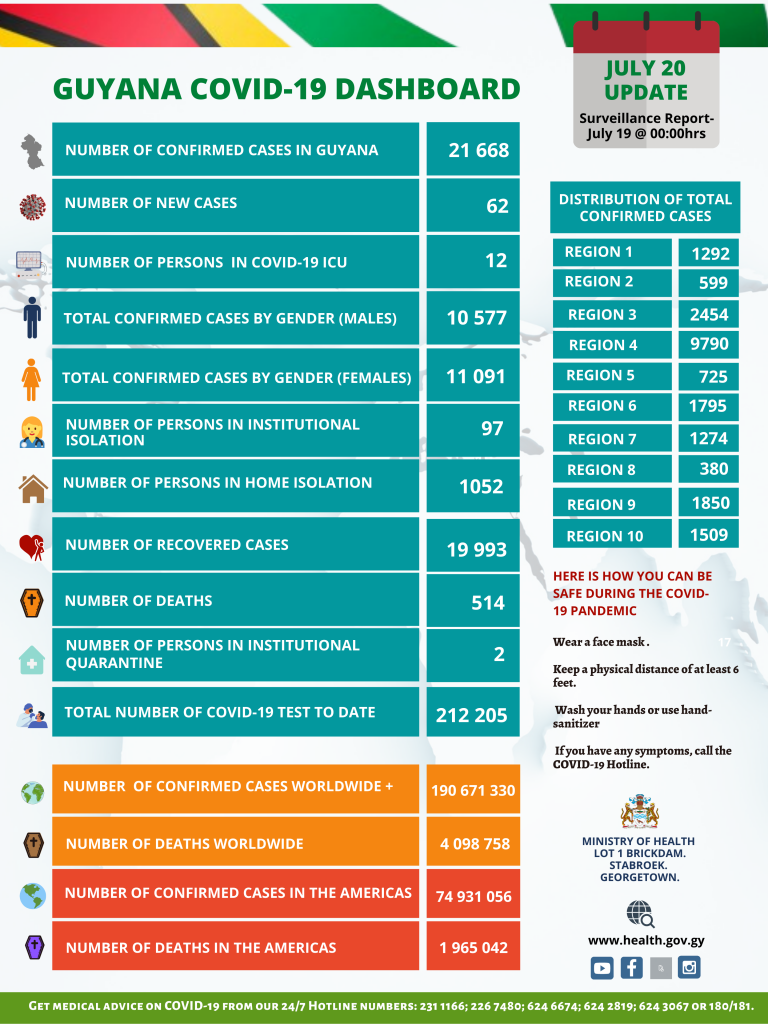 "So, I think if workplaces truly want to be safe, then they must ensure that all these measures we are talking about, all these preventative measures- workers must be vaccinated, fully vaccinated, making sure that the people who are working on the site that they wear their mask correctly and consistently and of course maintains social distancing", Dr. Anthony pointed out.
The Minister said the Ministry has reached out to employers to get their workers together and the Ministry would send a team to do the vaccination on-site.
"If they inform us, we will be able to go to the worksite and do all the vaccination and if it's the first dose we will be able to do the second dose as well," Anthony assured.
Guyana currently has more than 1100 active cases of Covid-19 with more than 1000 of those persons recovering at home.
The death toll currently stands at 514.