Minister of Labour Joseph Hamilton today told the National Assembly that he inherited a sad situation at the Ministry of Labour when he took up the appointment as the Minister.
During his Budget debate presentation, the Labour Minister chided the former government for its handling of occupational health and safety matters, which he said have been plaguing the mining industry for a long time.
"Mr. Speaker, our people were dying under the stewardship of that government. They were dying in the mining pits, they were dying on the construction sites, yet the APNU+AFC government saw it not fit to train and employ more occupational, safety, and health officers." Hamilton told the National Assembly.
The Minister said under the Coalition government, there were only nine officers who were responsible for the implementation of safety measures. Hamilton said that was not good enough and his Ministry has already moved to correct that situation.
"In a matter of five months, this PPPC government, we have increased the compliment of occupational, health and safety officers from 9 to 30." Hamilton announced.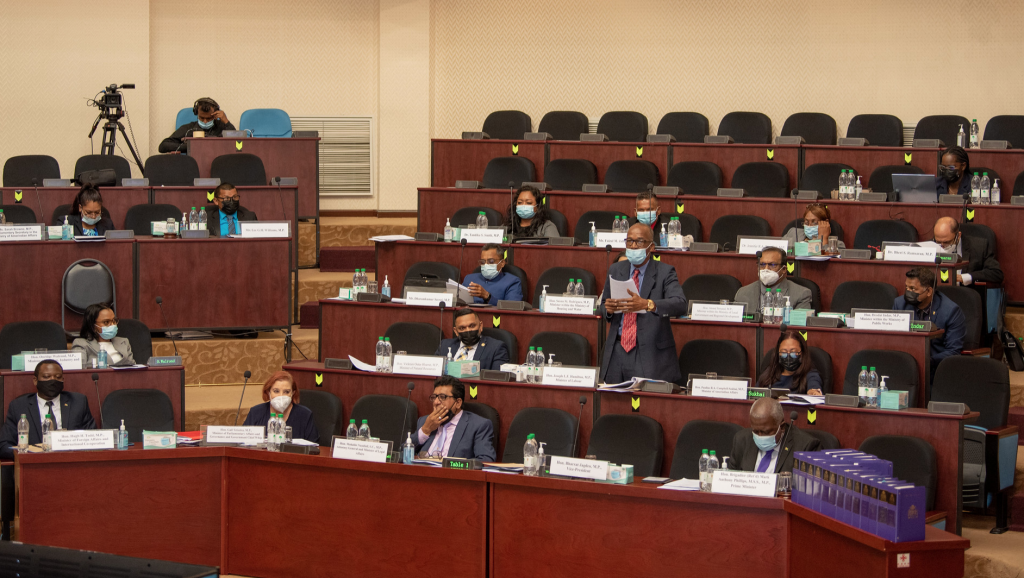 Additionally, the Minister said the Occupational, health and safety department is currently reviewing legislation to deal with the oil and gas sector, something he said the coalition government paid no attention to when they were in government.
Many workers in the oil and gas sector have also been pressing for union representation.
Minister Hamilton said the Ministry under his watch will see several new programmes and initiatives being rolled out in 2021 that will be to the benefit of the Guyanese worker.