Opposition Member of Parliament and Shadow Foreign Affairs Minister, Attorney-At-Law, Amanza Walton- Desir, opened the 2021 budget debates with a presentation that took the PPPC administration to task on several issues.
Opening her presentation, the Opposition MP accused the government of discrimination against Afro-Guyanese in the public service.
Met with loud heckling from the Government benches, Ms. Walton-Desir said the matter of race relations remains relevant and pertinent and must be highlighted.
"It is downright undeniable that this administration has embarked on an ethnicization of the public service. And so, what they are doing as well, is that they are not quite content to stop at firing you, but they go to the extent of making their disapproval known to anybody who would want to retain the professional services of these men and woman." Ms. Desir said.
Budget financing
As it relates to budget financing, Ms. Walton-Desir told the House that the PPP seems to favour borrowing and increasing Guyana's external debt. She posited that the coalition had a solid tax-base system which assisted greatly in budget financing.
"If everything goes as planned with this budget, we will rack up about US$1B in debt, this is almost five-times the amount we have in the Natural Resource Fund, if you divide that by the country's population, then you understand the burden, every Guyanese man, woman and child will have to bear. So, we are saddling our children and our children's children with debt" Walton-Desir asserted.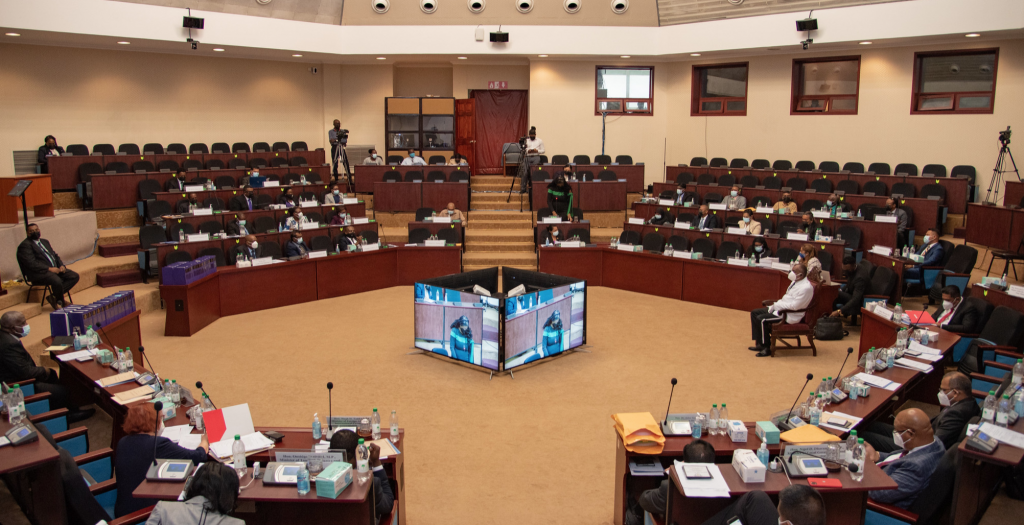 Infrastructural projects
Ms. Desir said that although the government continues to talk up big infrastructural projects, their record of overseeing these projects is not always good.
"The PPP has a nasty, nasty record when it comes to the administration of the Public Sector investment programme and now they want to double it and while there is nothing wrong with that we are aware of the failed projects over which this administration has presided, the Skeldon factory, the Amaila Falls road, the Marriott Hotel, the Wharves that floated away, the Kato school which GY$1B was spent on still incomplete, it was the coalition who had to finish that project", she added.
COVID-19
On the coronavirus pandemic, Ms. Desir called the government's Covid-19 distribution a total disaster noting that the most vulnerable seem not to be benefiting.
"They have not done profiling in these communities to determine who are in need and who are less fortunate and should benefit first, a lot of requirements are being imposed, you have to present transport, you have to present utility bills and all of that", she said.
Foreign Policy
According to Desir, the coalition's spokesperson on Foreign Affairs, the government seem to be governing from a weakened position and this will put the country's foreign policy at risk.
"We have seen the mismanagement of Guyana's foreign and international affairs, we have seen the abandoning of sound foreign policy positions, the wanton disregard and violations of decades old friendship and guess what Mr. speaker we expect more of this, because when you sell your soul for power, you are at the mercy of the benefactors and so we can expect more of this erraticism", the Opposition MP made clear.
The Opposition has already indicated that it cannot lend support to the budget, since it does very little to offer real assistance to those most affected by the pandemic and is short on new ideas.
(DPI Photos)