In the past two weeks, four persons were busted with cocaine at New York's JFK Airport after they arrived there on separate flights from Guyana. Just over 63 pounds of cocaine was found during those four busts.
The incidents have raised new questions about security at Guyana's Cheddi Jagan Airport. Based on the charges filed against the persons in the US, the mules were able to fetch the illegal substance right through the airport without coming under scrutiny from the many layers of security.
The cocaine was found in rum bottles in duty free bags, hardcover books, milk tins and flour bags and plastic bags. All of the persons busted are facing drug trafficking charges in the United States.
Guyana's Minister of Transport, Robeson Benn on Tuesday said that the airport is probably going through a "bad patch" in catching the drug pushers. He said the success cases for local busts  far outweigh the cases of those who made it through and all the way to the US with their illegal packages.
Benn said security at the Cheddi Jagan International Airport is always being tested and the Airport could never promise a 100% security guarantee.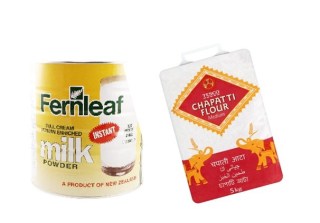 According to the Minister, many of the agencies have been stepping up their operations but slippages in the system would be expected.
"We would always like security and people to be better and we always hope that people would be put in a position where they would resort to this type of criminal activity", Benn said.
He called for security at the airport to always be on high alert to avoid breaches.  Minister Benn promised that a review of the recent lapses will be done involving the agencies that have specific responsibilities for detecting narcotics.
The Customs Anti Narcotics Unit and the Guyana Police Force both have drug fighting operations at the airport.
Some persons in the security sector believe that persons who work at the airport may be working also with members of the criminal underworld. One Security official said "there is no way that anybody investing that amount of money in the cocaine, would put his money on the line unless he has certain guarantees at the airport".
Guyana has been named by the United States as a country which serves as as drug transhipment point for cocaine destined for North America and the United Kingdom.
Filed:  3rd December, 2014