The Cheddi Jagan International Airport (CJIA) has announced that it recorded a 12% increase in arrivals during the first 20 days of September in the run up and during the Caribbean Premiere League cricket matches in Guyana.
Statistics provided by the airport indicated that by the end of September, more than 36,000 passengers would have arrived at the airport.
Tourism Minister Oneidge Walrond said the Government is pleased with the increase in travel to Guyana.
"As you know with COVID, the visitors' arrival plummeted. Last year, we had over 33,000 visitors just for September alone, that was record breaking. And, then this year, we have seen a 12% rise in that for September alone," Minister Walrond said.
The Tourism Minister told News Source that Guyana is reaping the benefits of another successful year of hosting the playoff matches and finals of the Republic Bank CPL tournament and the Cricket Carnival. She said throughout the Cricket Carnival Season, flights and hotel rooms were completely booked.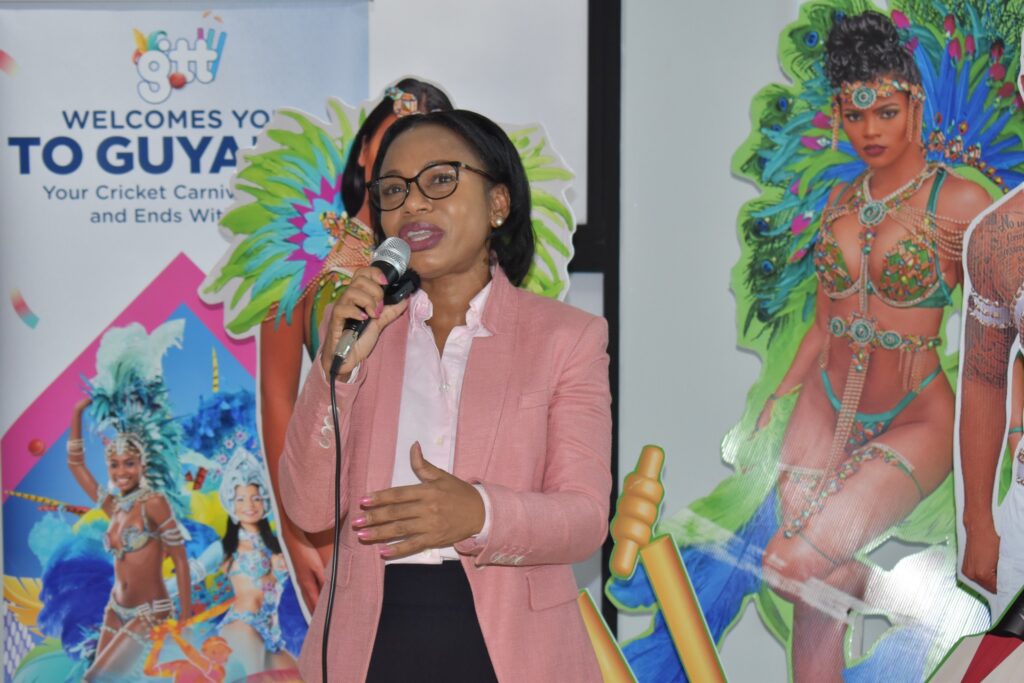 The Tourism Minister anticipates that by 2025, Guyana could see as many as one million visitors arriving annually. The Hotel Industry, she said, is positioning itself for the increase in arrivals. 
"Seven hotels are currently under construction. These are hotels that are actively under construction, and we have three more that we have signed the agreement and they will be starting construction soon," she said.
It is anticipated by 2025, Guyana will also have an additional 2,000 internationally branded rooms to cater for an influx of visitors.