The Chief Elections Officer Keith Lowenfield has put forward a proposal for a recount of all the ballots cast at the 2nd March elections with a possible timeline for that recount taking up to 156 days.
Opposition nominated GECOM Commissioner Sase Gunraj said it is clear that such a timeline cannot work and he has undertaken to study and rework the proposal that was made by the CEO.
"We have received a plan from the secretariat and it has a lot of issues and both sides of the Commission have recognised that those issues need addressing. I have undertaken in short order to rework the document, including the proposal that I have in the process and submitting back same when we meet again at 9 o'clock tomorrow", Gunraj stated.
Quizzed on the proposed timeline for the recount, Mr. Gunraj said he has not given it much thought because it is a timeline that is untenable.
Mr. Gunraj assured that "the plan will be reworked. The plan envisages completion in 156 days and I would want to reject that out of hand. The nation cannot survive a 156 day wait".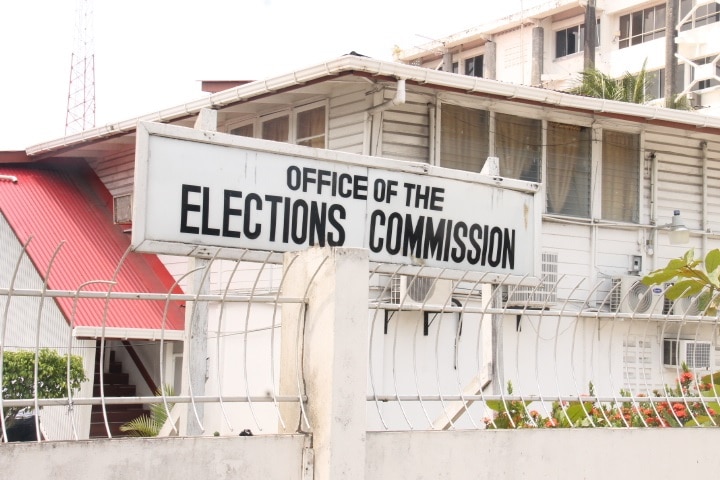 Government nominated Commissioner Vincent Alexander said the proposal put forward by the CEO is just a proposal and he would not want to share too many of his thoughts on it while it is still on the table being discussed.
"The plan that he put forward was a draft for discussion. Nothing is final and it is under discussion", Alexander said.
The Commissioner said he would not want to offer comments on the timeline since it is still being studied.
Mr. Alexander said "we have not interrogated it. The man did not pick 156 out of the air. He would have had some basis…in the first instance, he determined how long it takes to count a box…the votes in the box".
Alexander said based on the way votes are counted at polling places, it takes about two hours to count off the votes and it is that two hours that is proposed in the document put forward by the CEO.
The Commission will meet again on Thursday morning to put forward some of its own proposals for the recount so that a proper final document could be completed.
'