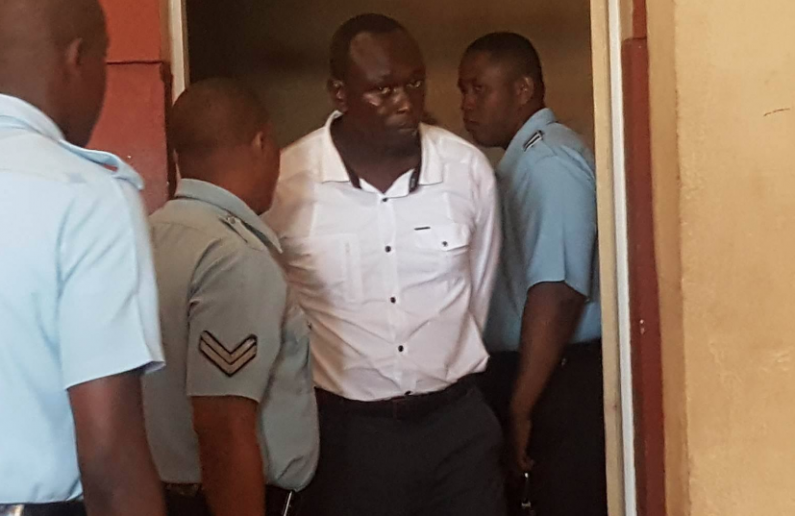 42-year-old, businessman, Robert Benn who opened fire on a car that was turning around on his bridge four years ago, killing a 24-year-old man and injuring his girlfriend, was today sentenced to six and a half years in jail for the man's death and three years for the attempted murder of the girlfriend.
The businessman appeared before Justice Navindra Singh today to face the murder charge but pleaded guilty instead to the lesser count of manslaughter and the additional charge of intent to commit murder.
In was back in August of 2016 that the businessman fired several shots at a car that was turning around on his bridge, hitting the driver multiple times and also injuring the female passenger. He claimed that the car rushed onto his bridge and he feared that he was being attacked.
The dead driver was identified as 24-year-old Colin Perreira.  The young man's mother told the Court that her son was killed for no justifiable reason with no warning and she wants justice. She said she has turned down multiple financial offers from the businessman.
The Prosecutor told the Court that the businessman showed no remorse for the crime and should face a tough sentence.
However, the businessman's Attorney Dexter Todd explained to the Court that his client has shown remorse since the incident and was also a model prisoner who assisted the Prison Service in setting up and executing a number of programme for the development of prisoners. 
The businessman has been behind bars since being charged for the crime four years ago.
The Judge sentenced him to six and a half years in jail on the manslaughter charge and four years on the attempted murder charge. 
The sentences are to run concurrently which means that the convict will only spend six and a half years in jail. 
And with him already spending the last four years behind bars while waiting on his trial and the Judge ordering that the time he served behind bars be discounted from the sentence, the businessman could be freed within the next two and a half years.