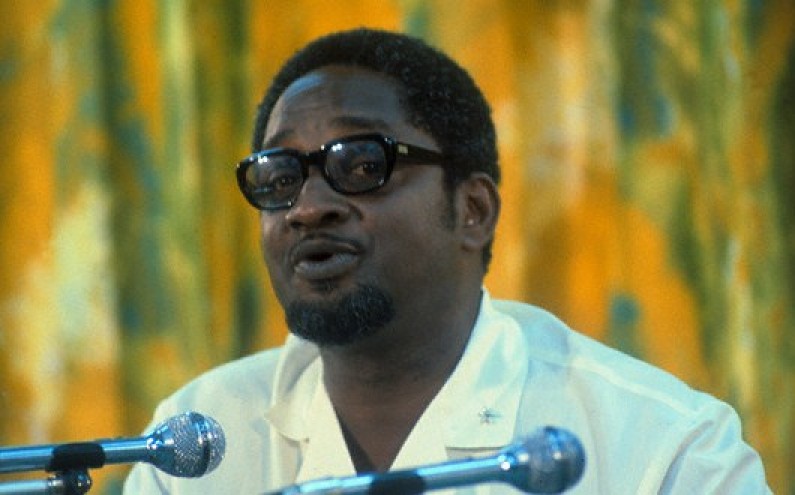 The South African government has confirmed that The Order of the Companions of O R Tambo to the late President Linden Sampson Burnham has been deferred.
In an email to News Source, Mandla Feni of the Protocol and Ceremonial Services division of The South African Presidency confirmed the deferral but did not offer any reason for the move. In the email, the official said "The Chancellor of Orders is still to consult with the family on this matter, no information can be made available until that consultation has taken place."
The daughter of the Late Guyanese President Roxanne Van West Charles was expected to travel to South Africa last week to accept the award. However, a few days before she was expected to travel an email was sent to her from the South African Embassy in Canada informing her of the deferral. She was offered no reason.
When it was announced two weeks ago by the South African Government that it intended to award the late Guyana President for his work in promoting South Africa, some historians who live outside of Guyana challenged the move saying that the late President's government may have been involved in the assassination of Guyanese politician Walter Rodney. That challenge has since fired off letters to the press and across the social media from prominent Guyanese and Guyanese groups who say they are in support of the late President being honoured.
The Guyana Trades Union Congress has indicated that it intends to write to the Government of South Africa on the issue in an effort to set history right and for the present government to truly understand the work Forbes Burnham did to bring attention to the apartheid situation that existed in South Africa and the support he gave to the anti apartheid movement.
Private sector member Captain Gerry Gouveia  has stated that the Award to the late President should be seen as an award for all Guyana and those who have linked the late President to the death of Walter Rodney should provide the evidence and let the inquiry begin.