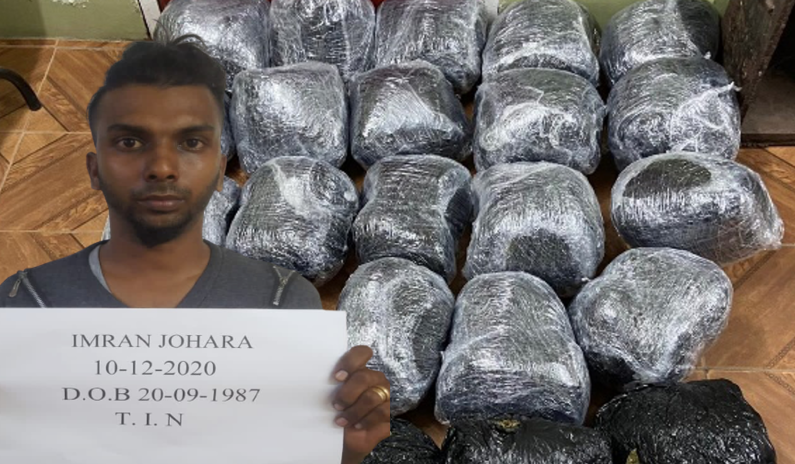 The Customs Anti Narcotics Unit has arrested a 33-year-old Corentyne man after more than 100 pounds of marijuana was found in the trunk of his car during an operation at Moleson Creek on Thursday night.
The suspect has been identified as taxi driver, Imran Johara of Line Path Corentyne.
An underage youth was also in the car at the time of the bust, but he has since been released into the custody of his family.
A CANU statement the large parcels of marijuana were found in the vehicle and Johara was immediately taken into custody as the probe continues.
CANU has also reminded that it will continue to conduct narcotic operations across the country in keeping with its mandate.