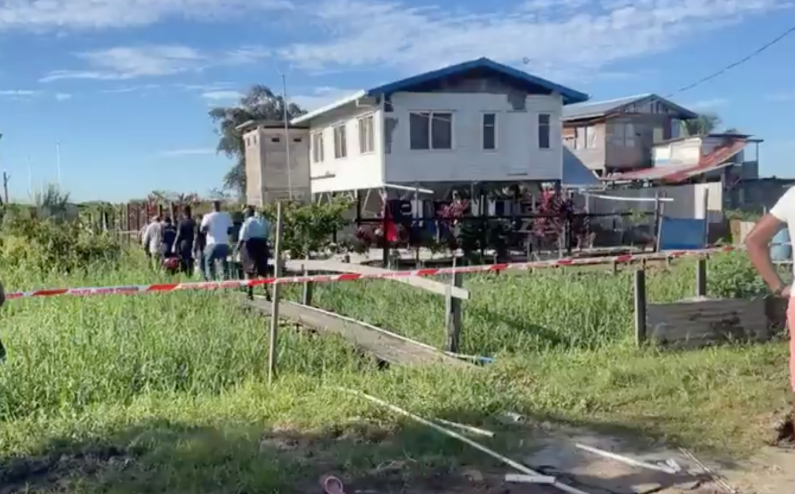 Police and GPL Emergency crews were summoned to the Success Squatting area this morning after a couple was found electrocuted in an alleyway, leading to their home.
The two dead persons were identified by relatives as Saroujnie Hansraj and Prahalal Jagnarine.
The woman worked as a nurse while the man operated a taxi. The bodies were discovered early this morning and it is suspected that the two may have come into contact with an illegal electricity connection in the area while they were heading home.
Parts of the alley way were flooded after the heavy downpour over the weekend, according to persons in the area.
The couple's 11-year-old daughter discovered the bodies in the alleyway after she went in search of them.
The daughter explained to Police investigators that her mom left home just after 6 o' clock this morning to meet her dad on the main road. She said after she did not see the two returning after close to an hour, she ventured outside where she saw their bodies in the alleyway and immediately raised an alarm.
Neighbours rushed out and contacted emergency services after noticing the two bodies lying motionlesss.
The Police said both bodies were found with burn marks to the hands and back of the necks and two wires that formed an illegal connection were spotted hanging in the area from the couple's home to a GPL power line.
The incident has once again thrown the spotlight on illegal connections in many of the squatting communities and the danger that those illegal connections pose.
Investigations are ongoing.