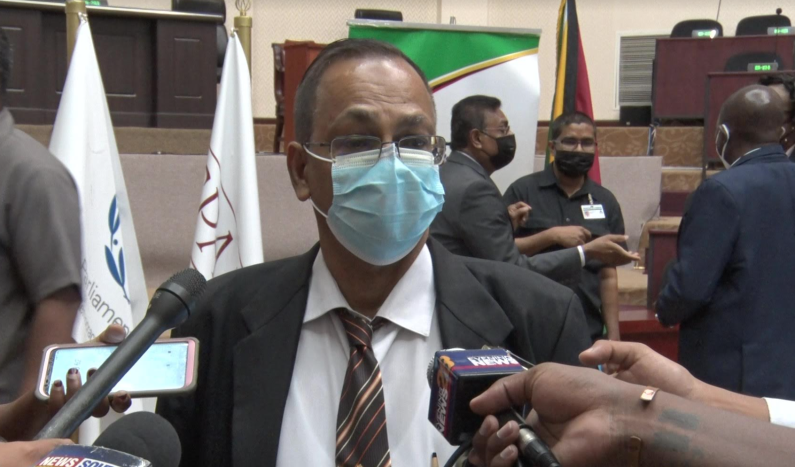 With calls for the Auditor General's office to conduct detailed audits of the various cash grants initiatives being rolled out by the Government, Auditor General Deodat Sharma has revealed that his office will be conducting the audits, but there are already some difficulties being faced because of the COVID-19 pandemic.
Speaking to reporters today, Mr. Sharma said while there have been allegations of fraud leveled against some of the relief programmes, the pandemic is hampering the work of his office.
He said in many instances, especially in the outlying regions, access to some of the areas has become difficult because of the growing number of COVID-19 cases and the measures implemented in the communities.
"One day we are there and the second day we have COVID-19 issues so some of the regions have been locked down. So, no we can't really go in as usual", the Auditor General explained.
Last week, the Agriculture Ministry announced that it will be conducting its own probe into allegations of fraud involving the flood relief cash grants.
The Auditor-General said although his office is facing some issues now, he is assuring that the audits will be completed.
"We have been where ever possible, wherever I have my staff, they have been checking on the payment" Mr. Sharma assured.
The Auditor-General said although the pandemic has slowed down some of the work of his office, the work is still being done and reports will be provided.
The Government has been rolling out several cash grant initiatives in the past year. Just last week, additional grants were announced.
At least two opposition parties have called for full audits to be done after they questioned the way in which some of the disbursements are being carried out.