Minister of Home Affairs Robeson Benn has assured the family of the Essequibo businessman shot dead by the Police that the investigation into the incident will be thorough and there will also be a review of the Standard Operating Procedures of the Guyana Police Force.
Minister Benn visited the family of businessman Orin Boston at their Dartmouth Essequibo home yesterday.
Last Wednesday morning, the businessman was shot dead in his bed when members of the Police Force's SWAT Unit burst into the family's home as part of an operation.
There was nothing prohibited found in the house and the businessman's wife explained that her 29-year-old husband was shot dead in his sleep.
The family recounted the ordeal to the Home Affairs Minister during his visit on Monday.
The Home Affairs Minister told the family that police killings should only occur in extreme circumstances where the life of a police officer is in danger or in a bid to save civilian lives.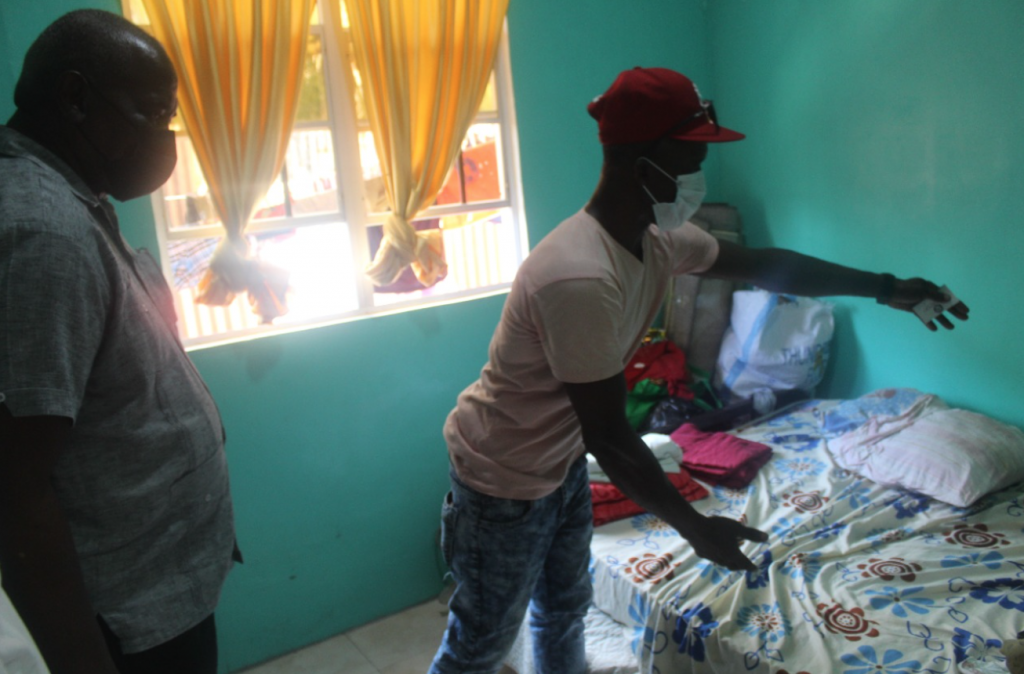 In a statement, the Guyana Police Force said the Home Affairs Minister assured the family and relatives of Mr. Boston that all efforts will be made to ensure the tragedy is thoroughly investigated.
The family members through their Attorneys have called for an independent probe of the incident. The current investigation is being undertaken by the Police Office of Professional Responsibility.
There continue to be questions about the use of the SWAT unit for a search exercise when there was no threat and there are also questions surrounding the authorization of the unit for the operations in Essequibo.