As the number of COVID-19 cases in Guyana and the number of related deaths continue to climb, Health Minister Dr. Frank Anthony has indicated that patients who are severely ill and hospitalized have been responding well to the use of medication.
In an interview, Dr. Anthony said the medication, Remdesevir, is being used to treat the critical patients and according to Doctors, they have been responding well.
Remdesevir is an antiviral medication which many countries have been using to treat COVID-19 patients. He said Guyana has been able to procure the medication through India.
But although the severely ill patients are being treated, the number of COVID-19 related deaths have continue to climb steadily.
September has turned out to be the deadliest month for the pandemic in Guyana with more deaths recorded in this month alone than in the previous five months together.
The country recorded another COVID-19 death this morning, a 71-year-old woman from Region One.
The Health Minister has reminded that older citizens remain at high risk for contracting COVID-19 and losing their life to the disease.
He said persons must take the precautions especially if they have pre-existing conditions.
"If you have co-morbidities, if you have an underlying condition, you are going to be at risk for COVID-19, a high risk and you have to protect yourself. And similarly if you are older then you need to take the additional precautions and protect yourself", the Health Minister advised.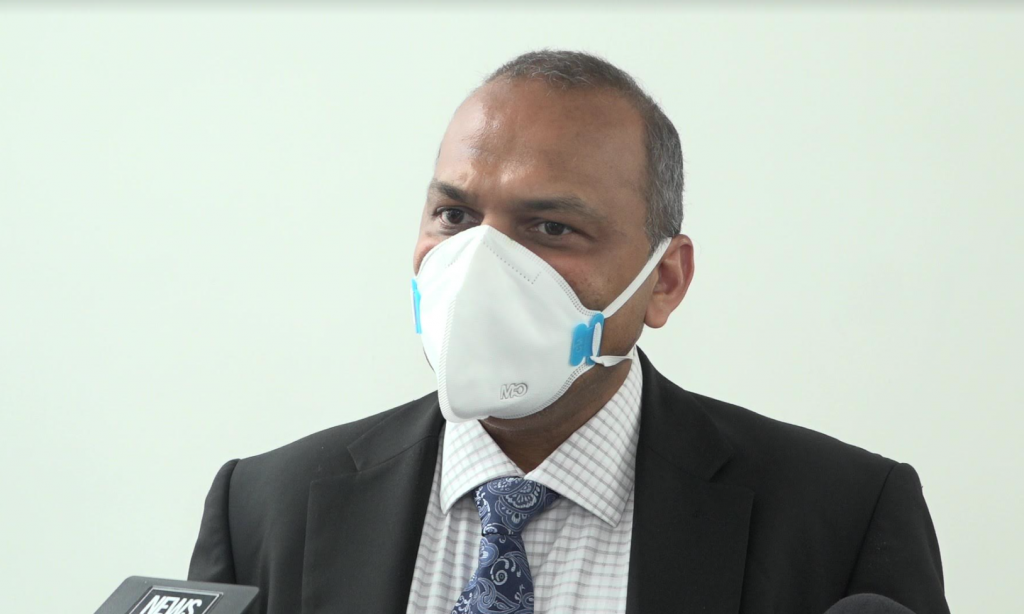 Dr. Anthony said the spread of the virus is worrying and citizens must take the warnings being issued by health officials seriously.
Guyana currently has more than 900 active cases of coronavirus. While the majority of patients have been making full recoveries, the spike in the death rate remains worrying to many citizens and health professionals.