A Cuban woman, whose name has not been provided, lost her life on Thursday afternoon when the mini-bus she was in and a 4×4 pick-up collided along the Mabura trail and burst into flames.
The accident occurred at around 3:20 yesterday afternoon.
A Police statement explained that the two vehicles were traveling in opposite directions when in the vicinity of 40 Miles, Mabura, the front portion of the mini-bus collided with the 4×4 pick-up as they came around a bend in the road.
The Police said both vehicles burst into flames on impact, forcing passengers to escape through the windows and any other opening they could find.
The Cuban woman who was seated behind the driver appeared to have been trapped after the collision and was burnt to death.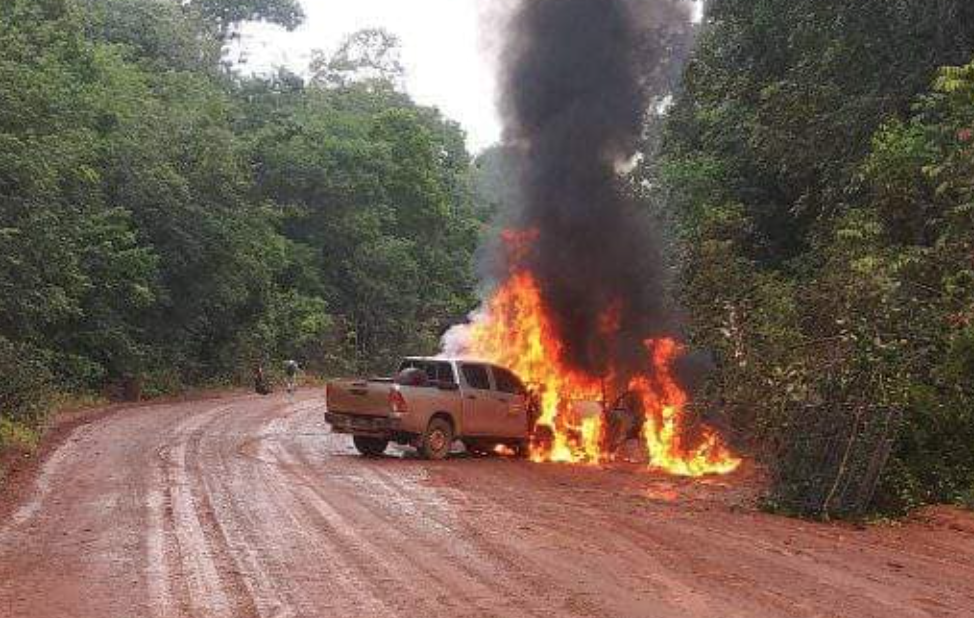 The injured drivers of the two vehicles along with the 12 passengers from the mini-bus who survived were transferred to the Mackenzie Hospital for medical treatment.
Most of the passengers were Cuban and Indian nationals.
The mini-bus driver's name has been given as Eon Sinclair of Kitty, while no name has been provided for the driver of the pick-up. Both drivers are to be questioned by the Police as part of the investigations.