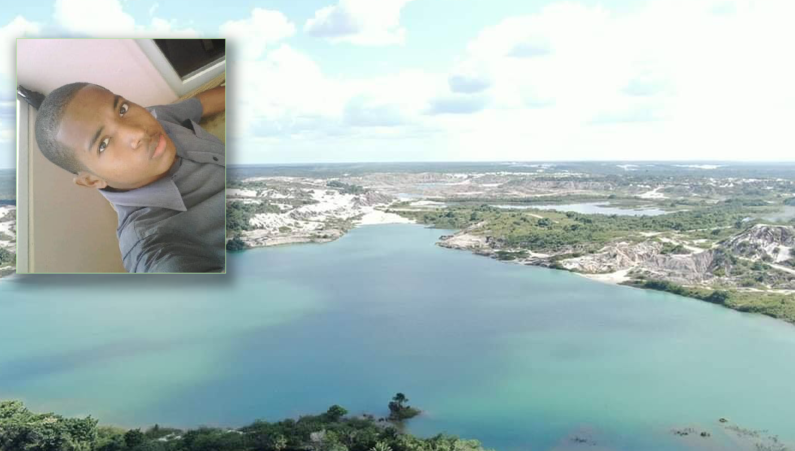 An afternoon outing to the town of Linden by a young couple turned into tragedy this afternoon with the drowning of a 25-year-old Cummings Lodge man.
A police report indicated that the young man, Kemo Lindo and his girlfriend visited the Blue Lake in Richmond Hill, Linden at around 12:30 this afternoon.
During a swim, Lindo reportedly started to encounter some difficulty and grabbed onto his girlfriend.
The young lady reported to the Police that she was forced to free herself from the man after reaching out to him as he started to pull her down under the water.
She said as she swam to shore and looked back, she saw her boyfriend's hands one last time as he went under the water and never came back up.
The Police report said the young woman raised an alarm and the Police were summoned to the scene. The man's body is still to be found.
The blue lakes in Linden have become a tourist attraction in recent years. Visitors have been warned repeatedly about swimming in the lake.
The blue lake is actually a mined out bauxite pit. The underground water does not flow and the lake has sudden drops because owing to the depth from the digging with large machinery.