Chief of Staff of the Guyana Defence Force, Brigadier Godfrey Bess revealed today that the military is currently looking at several proposals to ensure that suitable vessels are sourced to adequately dominate Guyana's Exclusive Economic Zone.
Brigadier Bess made the statement this morning as he addressed the opening of the GDF Officers Conference.
His statement on the need for increased patrols of Guyana's waters and exclusive economic zone comes on the heel of Venezuela conducting patrols within Guyana's EEZ. Recently, Venezuela detained a number of Guyanese fishermen while they were in Guyana's waters. They have since been released.
The GDF Chief of Staff said it is clear that there is a need for increased monitoring by Guyana.
"These activities, individually or combined, present threats to our communities and people! We must be able to better monitor the nation's air, land and sea spaces and interdict interlopers. It is therefore reassuring that we have with us today our Commander in Chief, and Members of the Guyana Defence Board who has commenced discussions and has created a path to ensure that the Defence and Security sector will be resourced in order to be resolutely capable of defending our nation against all threats to its security and safety", the Chief of Staff said.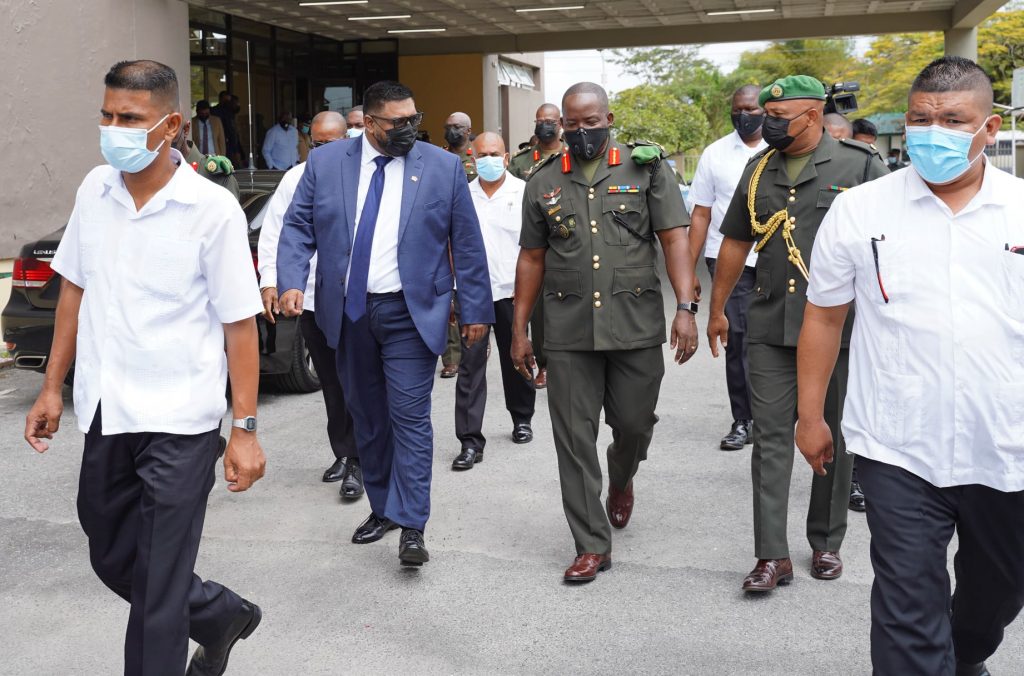 He said some steps are already being taken to improve Guyana's ability to increase patrols of its land, sea and water spaces.
"A New 412 EPI helicopter was acquired and the process for the rehabilitation of the Beechcraft King Air 350 has commenced. While the Cessna 441 will be rehabilitated before the end of 2021. Additionally, the Cessna 172 aircraft was declared as state asset and handed over to the GDF. Adequate officers and ranks are presently undergoing training as pilots and Engineers for the 412, and the Beech Craft".
President Irfaan Ali in his address to the conference said Guyana will be forging close cooperation, with sister militaries and friendly states, in enhancing the capacity of its armed forces.
"At present this cooperation is manifested in joint and multilateral military training exercises and through donations of non-lethal equipment from our friends and allies. Relations with friendly militaries and states will be founded on friendship and cooperation. Guyana will be no pawn or puppet of any foreign power. No foreign power will establish any military bases on our soil. But we will exercise our sovereign rights to choose our friends and to enter into agreements which will enhance our defence force's capabilities and our people's development", the President said.
The GDF Officers conference which was opened at the National Cultural Center will continue into the weekend.