The Guyana Defence Force has increased its monitoring of Guyana's exclusive economic zone with aerial surveillance and has increased border patrols during the past year.
Recently appointed Chief of Staff of the GDF, Brigadier George Lewis, made the announcements on Saturday as the GDF wrapped up its 51st Anniversary observances with a route march around sections of the city.
Brigadier Lewis told the parade and the President and government officials gathered, that the GDF is made up of men and women who remain committed to the protection of the homeland and the safety and security of its citizens.
"As we come to the end of 2016, I wish to report that we have increased our operational posture as we seek to achieve our mandate of territorial security", he announced, while adding that "there has been an increase two folds in bordering patrols and we have also increased patrols of the EEZ with patrols every two weeks. Those patrols would have contributed significantly to reducing criminal activities both on sea and land".
Guyana has been stepping up border patrols over the past two years, in wake of increased activities at different times by Venezuelan troops in areas close to the Guyana border.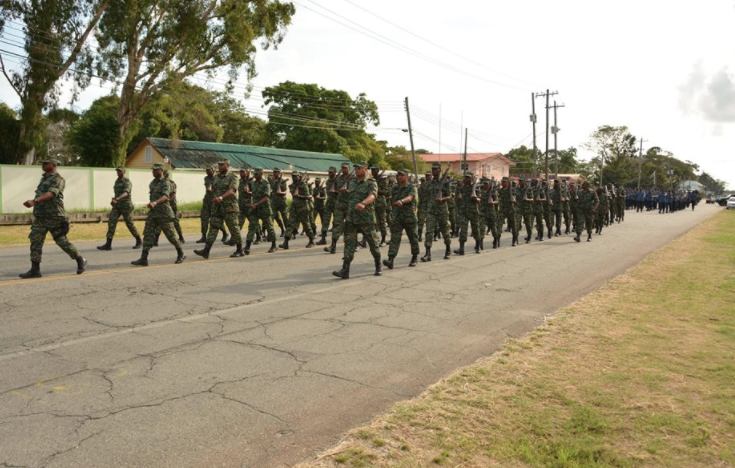 The GDF Chief also reported that over the past year, the Guyana Defence Force has also ensured more training of its soldiers at several "life skills" institutions.
President David Granger in his speech, recognised the invaluable contributions of the Guyana Defense Force (GDF) in protecting and preserving the country's territorial integrity.
The soldiers were told by the Head-of-State that their struggles, sacrifices and service are recognized.
With Guyana's border spanning over 3000km, the President said that the objective of the GDF is defense of those borders and development of the country.
"You have a responsibility to protect our country by day and night, sunshine and rain, in swamps and bushes. We are proud of your ability to discharge that responsibility" the Commander-in-Chief told the parade.
He went on to suggest that Guyana would have been a different place had it not been for the GDF, since, over the last five decades, it has protected the territorial integrity and sovereignty of our nation.
"GDF together with our diplomats formed the shield that ensured that the country we inherited is passed on to posterity" he said.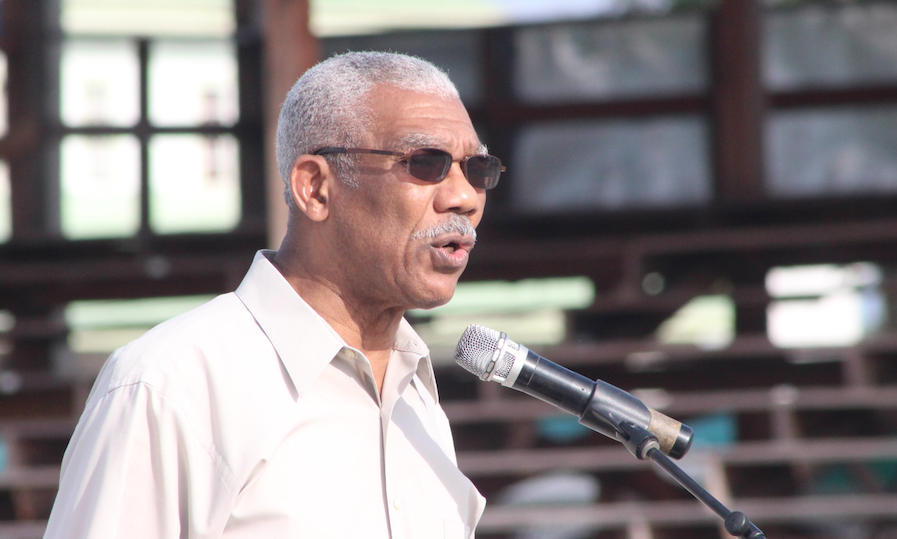 Mr. Granger also pointed out that while Guyanese will be spending time with their families during the upcoming Christmas holidays, officers of the force will be on the front line protecting protecting the nation and ensuring the safety of its citizens.
And for these efforts, the President reiterated that Guyana is thankful to the GDF and that the country wishes to offer encouragement to the members of the GDF.