Talks on updating the Cummmingsburg Accord which formed the governing APNU+AFC coalition are set to restart tomorrow as the two sides today reported progress in a meeting that included Leader of the APNU, President David Granger and Leader of the AFC, Minister of Public Security Khemraj Ramjattan.
The talks came to a standstill last week with the AFC insisting that it was unwilling to return to the negotiating table unless the issue of the Prime Ministerial Candidate was being discussed.
Also attending today's meeting was PNC Chairman Volda Lawrence and AFC General Secretary David Patterson.
After the meeting, the two indicated that progress had been made and that the two sides would restart their meetings within the next 24 hours.
Asked whether the two parties will be going into the elections as one, she said the two will always be one.
AFC General Secretary David Patterson said progress had been made, although he did not want to go into detail about the level of progress.
He said the two sides will be moving forward with their negotiations and that is important.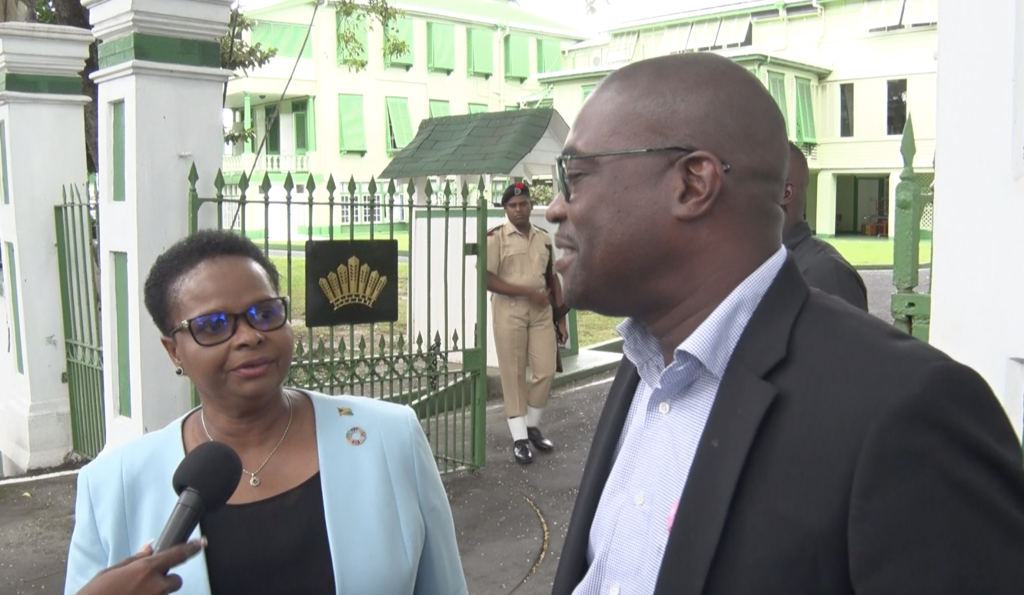 President David Granger last week said that the two sides ought to be focusing more on the issues that they want to put out to the electorate for the upcoming elections and not personalities.
He said he does not want to get tied down in examining personalities and who will serve in various positions.
It is not a requirement under Guyana's constitution for a Prime Ministerial Candidate to be named before the elections, although it has been a practice . in Guyana for several years.