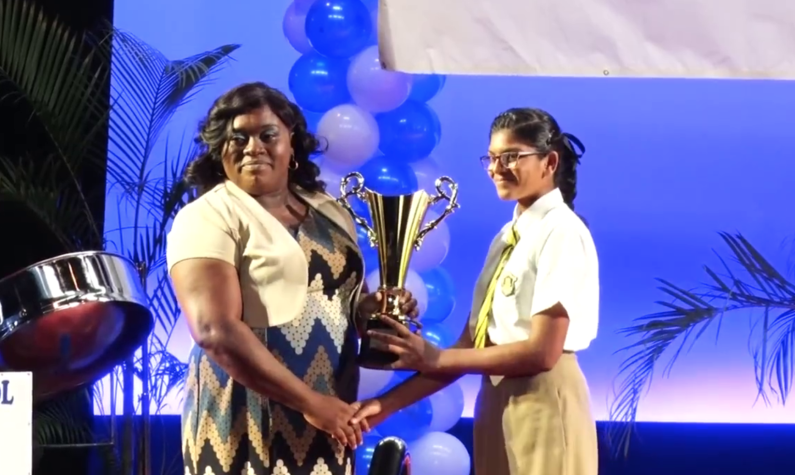 The Ministry of Education hosted its award ceremony this morning in celebration of those students who performed well at the various exams over the past year.
The Presidential Scholarship Award was presented to Michael Bhopaul of Queens College and Farah Chin of the Marian Academy for their outstanding performances in the Caribbean Advanced Proficiency Examinations
The Presidential Award at the CSEC level was won by Rianna Toney of the Anna Regina Multilateral School and Alex Abraham of St. Roses High.
Michael Bhopaul of Queens College also walked away as the overall best performer not only at the local level but also at the regional level. Bhopaul was not present at the award ceremony.
The top six performers at the Common Entrance level were also awarded with Dave Chowtie and Veneisha Lall leading the pack in their tie for first place at this year's common entrance examinations.
Meanwhile, St. Roses High was awarded for being the most improved senior secondary school while Houston Secondary landed the prize for most improved junior secondary school.
A number of other awards were also presented.
Chief Education Officer, Marcel Hudson, said the awardees have shown true dedication and they must be celebrated.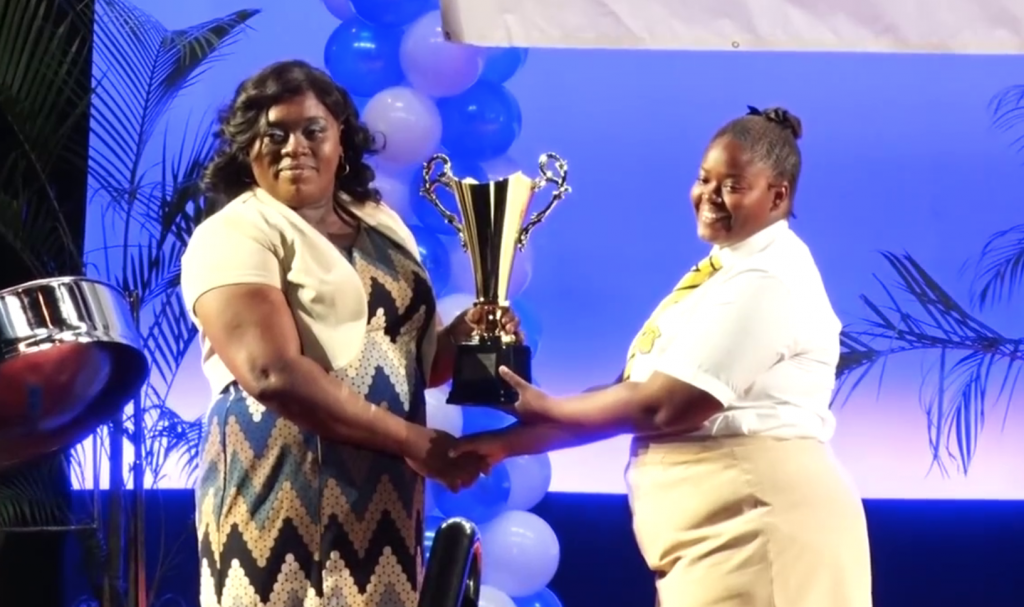 "This occasion points to the beginning of a glorious path ahead for our young people. We celebrate their performance of those students, in particular in our junior high schools who are proving that school effectiveness is all about strategic planning, commitment and dedication to a process", Hudson said.
The Chief Education Officer was high in praise for the junior secondary schools that have shown great improvement this year.
He said "it is clear that this group of young people possess the drive, the determination, and enterprising qualities to be the best and that is why we are here today. It is forward-thinking and progressive individuals like them who will contribute to the development of a dynamic and enterprising Guyana".
Education Minister, Nicolette Henry urged the awardees to understand the value of knowledge.
"The first thing I want to ask of you is to continue to recognise the true value of knowledge. while it is good to possess it, it works best when you invest in it. When you invest your knowledge in people and society, it grows and its returns are often beyond what you can calculate".
The Minister said the Government will continue to support outstanding performers and other students during their school life. She also offered congratulations to the teachers and education administrators.