Education Minister Nicolette Henry met with teachers and students of the Richard Ishmael Secondary School this morning following a schoolyard brawl at the school between a male and female student.
The incident was caught on camera as the young man repeatedly punched the female student and other students just stood by.
In a statement, the Ministry of Education said that during the meeting with the students, the Education Minister encouraged the students to find other ways apart from violence to deal with conflicts among themselves.
She said there is a certain behaviour that is set out in the school policy that they should at all times adhere to.
Rather than getting involved in conflicts, the Minister told the students that they should be maximising the educational opportunities that have been offered to them.
According to the Education Ministry's statement, the Minister of Education also told the students that they should be their brother's keeper and look out for each other more.
In a separate meeting with teachers of the school, some of the teachers shared their views on the issue of violence in the school and how the problem could be addressed.
Minister Henry reminded the teachers that they are the mainstay of the Education sector and she will ensure that their welfare and safety are always of paramount importance.
She also told the teachers that the School's Welfare Department will be utilizing the services of one of the Mobile Psychosocial Unit to address issues affecting both students and teachers at that school.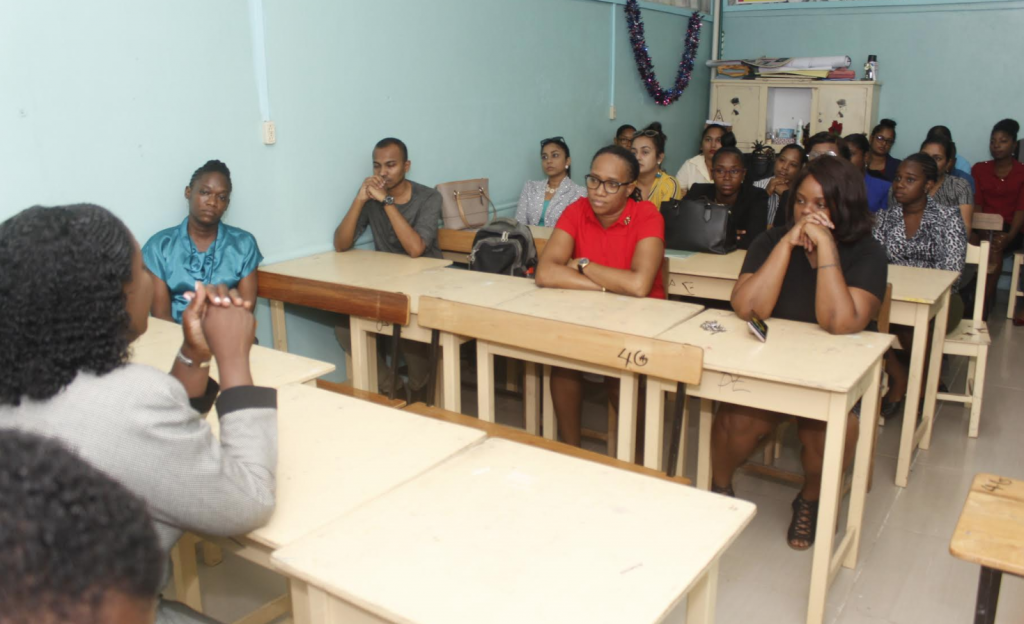 In addition, the students who were involved in the fight met with the Minister of Education and apologized to each other.
The investigation into the incident is ongoing.
News Source understands that it is likely that both students will be suspended.
According to persons familiar with the incident, the boy who was caught on camera hitting the female student is an orphan who lives at one of orphanages.
It was explained that on the day of the incident, he was repeatedly being taunted about being an orphan and not having a mother and the taunts and responses became physical as both students started to hit on each other.
The Education Ministry intends to ensure both students are counselled before returning to school.