An upset Opposition Leader Joe Harmon, this afternoon lashed out at the decision of the Chief Justice to dismiss the election petition case as an "atrocious" ruling.
In a statement, Mr. Harmon said the ruling stabbed democracy in the heart and therefore an appeal will be filed.
"Many of you previously expressed doubt and concern that the court will rule in our favour, given the pattern of its ruling in election cases recently. We continued to advise that the judicial system will rule in accordance with law. I have myself urged that if we do not have a court whose decisions are sound in law, fair in its application of justice and perceived as impartial by the society, that critical element which holds us together as a nation will lose its credibility", he said.
Mr. Harmon said the Chief Justice's decision has left him feeling "disappointed" and "let down", but he is hopeful that the appeal would be successful.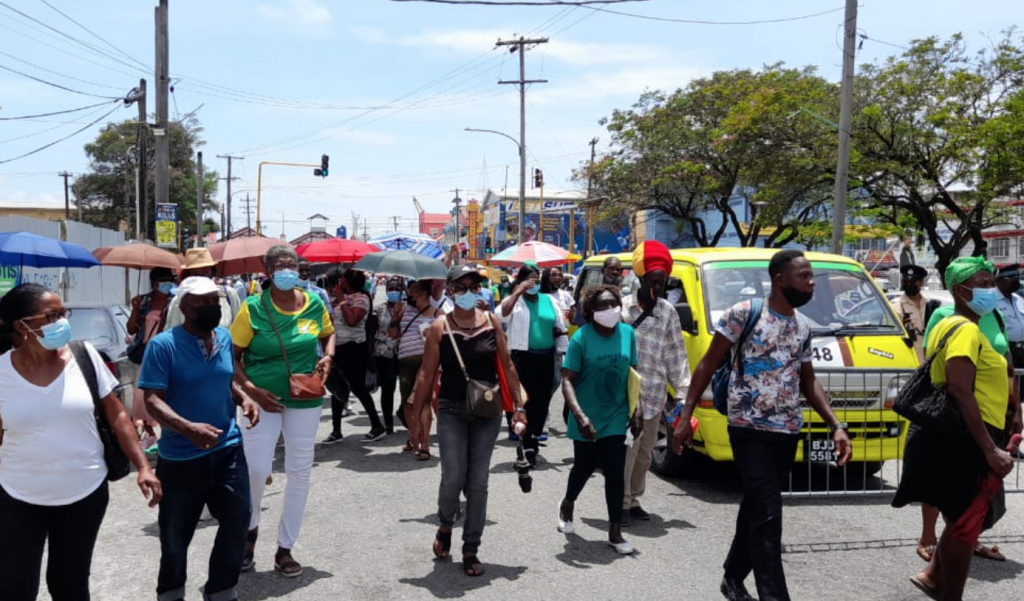 "This is a clear attempt to protect the installed PPP regime from scrutiny and from being removed from government where they have no right being. The elections of March 2020 were flawed and fraudulent. The world knows this. The world has seen this. There was clear fraud. We saw that as plain as day when the boxes were opened. Missing poll documents, dead people voting, people outside of Guyana recorded as voting, missing ballots, missing oaths of identity and a whole host of irregularities, discrepancies and wholesale fraud", the Opposition Leader said.
He said the decision by the Chief Justice was not one about justice or democracy but rather he believes it is about "protecting the status quo".
"This struggle, since August last year, has been gruelling and painful. We have suffered so much. So many of you have suffered so much since this installed PPP regime came into office eight months ago. Many of you have lost your jobs and livelihoods and the country has regressed and reversed into economic decline.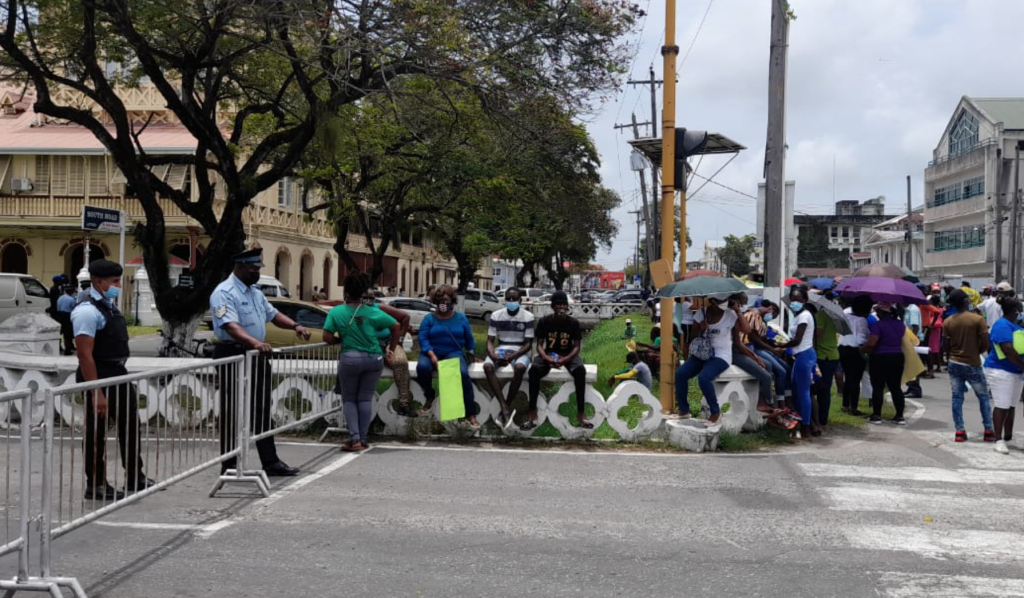 People are crying out everywhere. Prices are going up and people do not have money in their pockets. Hospitals do not have medication and crime is on the rise. These are dark days in our country but we must not give up."
While offering thanks to the legal team that represented the two APNU+AFC supporters in the case, Mr. Harmon encouraged supporters not to lose hope.
Chief Justice Roxanne George dismissed the elections petition this morning. The petition challenged Order 60 which paved the way for the recount of votes before the final declaration.
The creation of the order came out of an agreement between then President David Granger of the APNU+AFC and then Opposition Leader Bharrat Jagdeo of the PPP.