Days before Chief Elections Officer Keith Lowenfield was set to go on trial to face private criminal charges filed by the PPP and New Movement party, in relation to allegations of electoral fraud, the Director of Public Prosecutions has informed the Court of a decision to withdraw the private charges.
However, the charges which were filed by the Police and which are similar to the private charges will remain.
The trial in relation to those private charges alleging electoral fraud was set to begin on Monday. However, during a hearing of the matter today, the Court was informed of the DPP's decision.
Mr. Lowenfield was first charged back in July and was granted bail in the sum of $450,000.
His Attorney Nigel Hughes today said it is clear that the Attorneys representing those who filed the private charges were not prepared to move forward with the case, despite their public statements.
The Attorney reminded that months ago just after the private charges were filed, he made a request for the DPP to review and withdraw the charges. She made no such move and never budged on the request.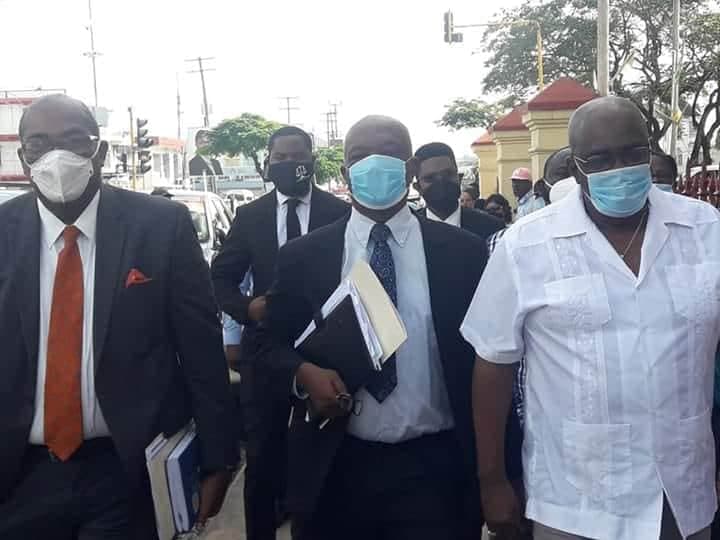 Mr. Hughes today questioned the decision behind DPP's withdrawal of the charges coming at this time just three days before the start of the trial.
The private charges were filed after Lowenfield compiled a report on the elections and submitted that report to the GECOM Chair following the recount.
That report was rejected and another report was compiled based on the clear directions of the GECOM Chair and the Court for the final report to reflect the vote numbers from the recount only.
The Guyana Police Force is currently conducting its own probe into the allegations of electoral fraud. The Chief Election Officer has already been charged in connection with that probe.