A group of supporters of PNC Chairperson Volda Lawrence picketed outside the Office of the Director of Public Prosecutions over the charges being faced by Ms. Lawrence in relation to allegations of electoral fraud.
The protesters were loud in their call for the charges to be dropped in wake of the decision by the same DPP to drop larceny charges against Attorney Anil Nandlall.
Armed with placards, the group of mostly women called on the DPP to act in a professional manner and not bow to political pressures.
The PNC Chairperson has appeared before the Magistrates' Court three times in the past two months to face various allegations of forgery and conspiracy to defraud, all related to allegations of electoral fraud.
The Charges were first filed privately by PPP Member Charles Ramson Jr.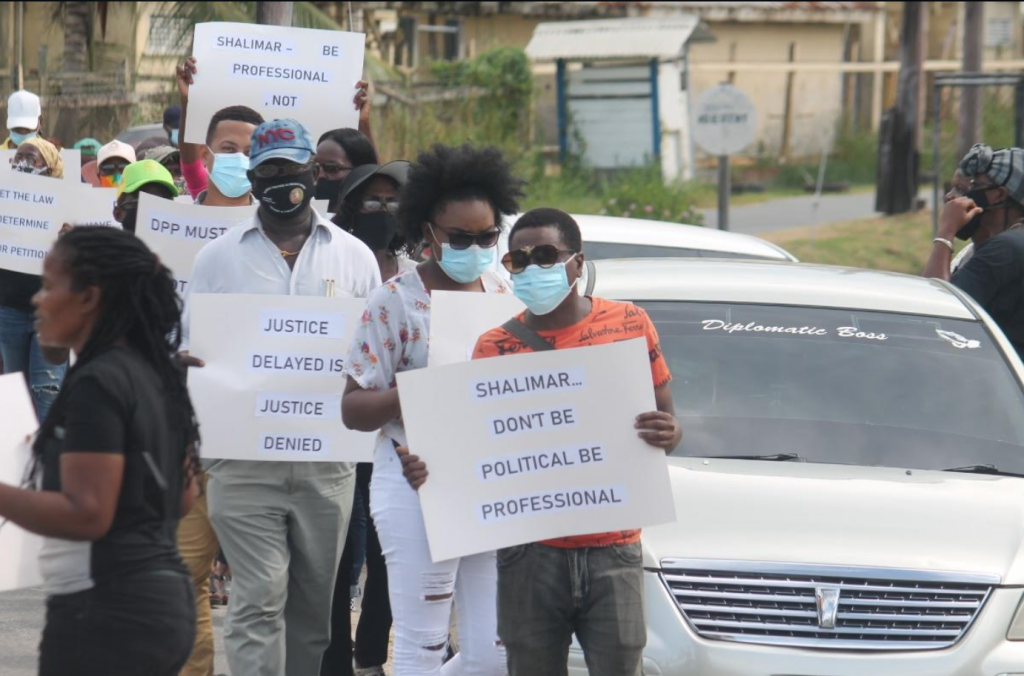 The Attorneys for the PNC Chairperson had made a request for the charges to be thrown out by the DPP. Instead, the DPP directed the Police to launch a full investigation into the same allegations.
The Police came up with the same charges and moved swiftly to the Court to file the charges even as the Prosecutor in the matters did not appear ready to proceed.
The matters are still before the Courts.