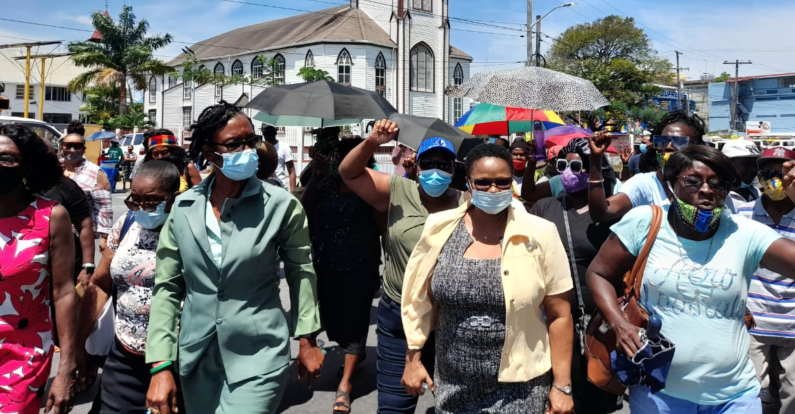 Moments after facing a charge of forgery related to allegations of electoral fraud, Chairperson of the People's National Congress, Volda Lawrence declared that the ongoing police investigation and almost regular charges has now amounted to harassment and no longer have anything to do with law and order.
Ms. Lawrence appeared in Court on two previous occasions facing charges related to the same allegations of electoral fraud. She has been invited by the Police for another round of questioning tomorrow.
Speaking to reporters outside the Courthouse, Ms. Lawrence said "this is the wickedness that we have to contend with, we turn up here, yesterday morning we went to CID for 8 o'clock, we were there on time and we were interviewed and asked the same question and they said that we would be charged, we asked them to let us appear before the Court yesterday…and at that time they didn't know what they were charging me with, so we went away and we came this morning and we were asked to come here for 9 o'clock and still the charges did not appear until after 10:30".
The PNC Chairperson added that in the Court this morning a charge was being called out for a GECOM employee although the same employee was asked to return to the Police this morning for further questioning. She said it is clear that the Police are working to please someone. Lawrence was granted bail today in the sum of $50,000.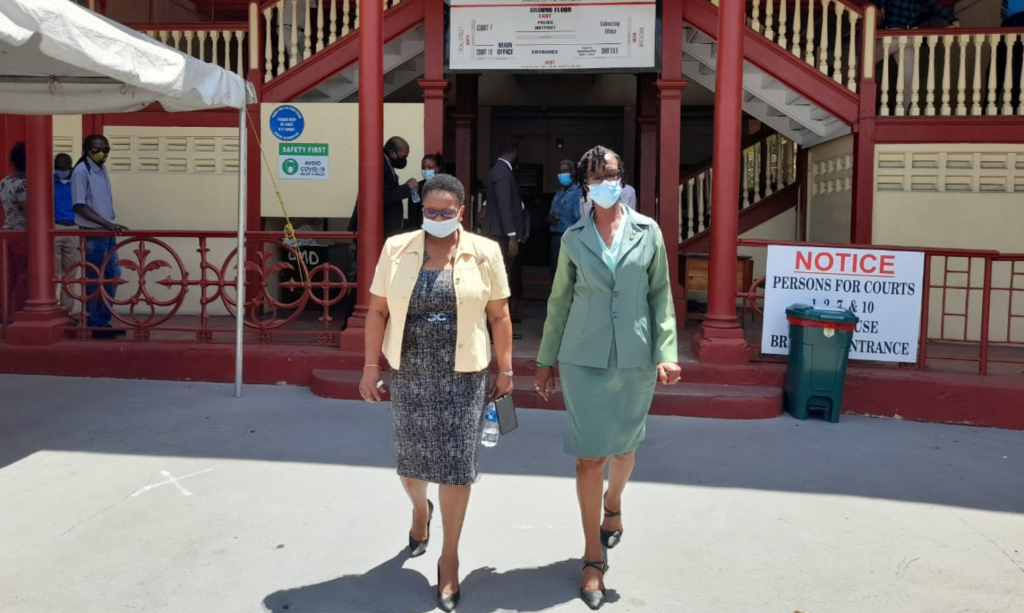 Also appearing in Court this morning was PNC Member and Party Agent at the last elections, Carol Smith. She faced three charges today. One for alleged forgery and the other two for allegedly conspiring with the Returning Officer for Region Four to defraud. She was placed on $50,000 bail on each of the three charges. She has also declared her innocence and said it is clear by the actions of the Police that the probe and the charges are all politically motivated and directed.
Attorney Nigel Hughes is representing the interest of the two women. He once again raised concern about charges being filed and the prosecution not being ready to move ahead with the case.
The Guyana Police Force launched its probe into allegations of electoral fraud on the directions of the Director of Public Prosecutions. Those directions followed private criminal charges which were filed by PPP Member Charles Ramson Jr.