Chairperson of the People's National Congress Reform, Volda Lawrence has been detained by the Police for questioning as investigators continue their probe into allegations of fraud at the March elections.
Lawrence turned up at the Criminal Investigations Department of the Police Force this morning for questioning but the investigating officers were a no show at the agreed time for the interrogation.
Ms. Lawrence's Attorney Nigel Hughes told reporters afterwards that the officer who was on duty explained that the politician will have to remain in custody until she is questioned.
He said he made contact with the chief investigator who confirmed that he was not at the location.
The Attorney said it appears as though the Police want to head down the same road that faced the Deputy Chief Election Officer, Roxanne Myers, who was held for 72 hours before she was eventually taken to the Court and charged after invoking her right to remain silent.
Mr. Hughes said the detention of any person for questioning by the Police should only be in a case where there is a concern that the person might interfere with evidence in the case or may be a flight risk. He said his client has always made herself available to the Police.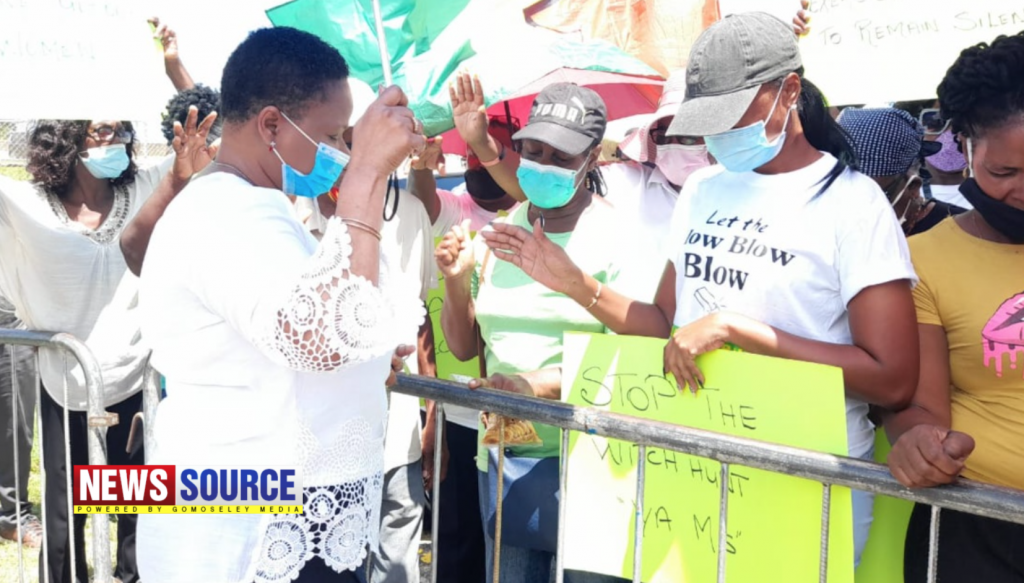 Before heading into the CID Headquarters, the PNC Chairperson was greeted by scores of party supporters who gathered outside of the compound at the Police Department in protest of the move by the Police to question Lawrence.
Lawrence is already before the Court on private criminal charges that were filed by PPP Member Charles Ramson Jr.
Those private charges triggered the decision of the Director of Public Prosecutions to instruct the Police to carry out a comprehensive probe into the allegations of electoral fraud.
Since that probe started, a number of senior and junior officials of the Elections Commission have faced questioning and charges in relation to electoral fraud and misconduct in public office.