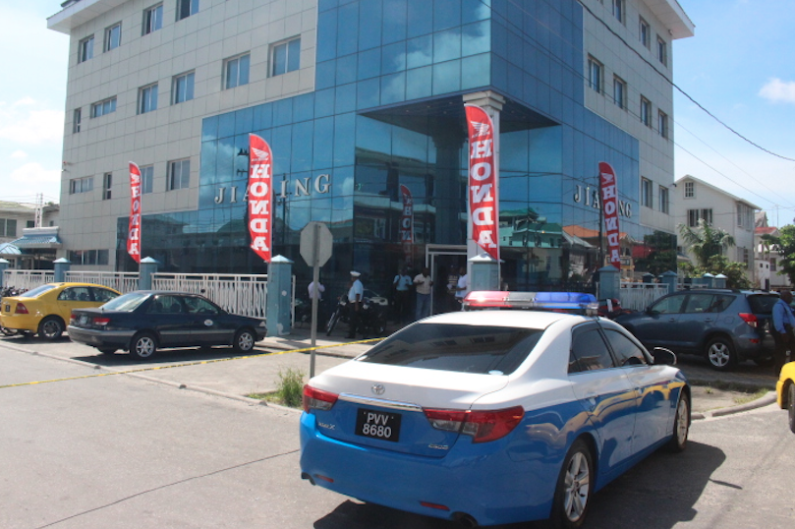 Police investigators are reviewing several surveillance recordings after a woman was robbed of $1 million and her driver shot to the leg by two bandits just outside the Jialing motorcycle store on Ornoque Street.
The incident occurred just after 1:00pm on Thursday.
The woman and the man driving the car pulled up outside the store and she was about to exit the car when she was pounced on by the bandits, who relived her of the money and shot the driver in one of his legs.
The bandits were reportedly waiting in a car just opposite the store and made good their escape in the same car.
A number of nearby buildings have surveillance cameras pointed in the area where the afternoon robbery took place.  A spent .32 shell was discovered in the area.
Investigations are ongoing.