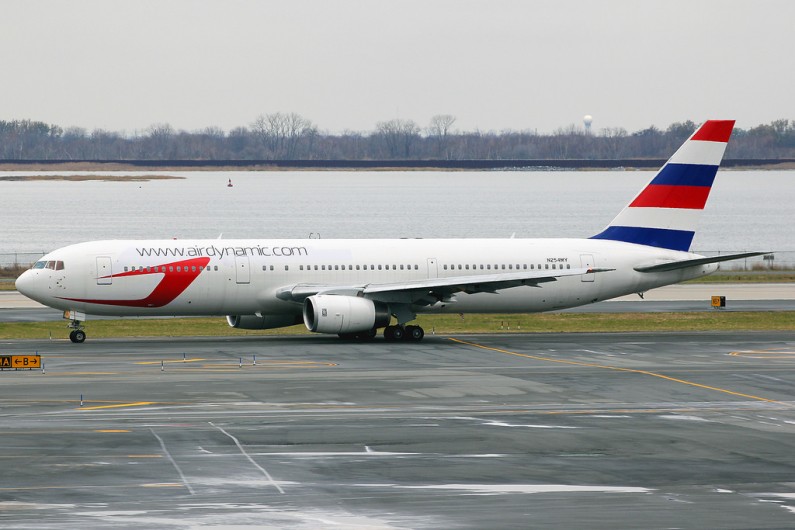 A Dynamic Airways flight from Georgetown, Guyana was forced to make an emergency landing in Puerto Rico on Tuesday evening after a male passenger became unruly and disruptive and reportedly made threats to the flight crew.
According to one of the other passengers on the 767 Boeing aircraft, the man was noticed walking up and down the aisle to the front of the plane and became unruly as flight attendants tried to get him to go back to his seat.
There were over 220 other passengers on board.
The flight which left Guyana just after 4:00pm on Tuesday was about three hours into its nearly six-hour direct journey to New York when the pilot announced that because of the "unruly" passenger, the airline will have to make an emergency landing in Puerto Rico, "for the safety of the crew and all of you the passengers".
When the aircraft touched down in Puerto Rico, border security and other agents boarded the plane and arrested the man. The aircraft remained on the ground in Puerto Rico for over two hours as the pilot and flight crew also provided details of the incident.
The identity of the passenger has not been revealed but the aircraft eventually left Puerto Rico and arrived in New York after 12 midnight, more than four hours after the schedule arrival time.
The passenger remains in custody in Puerto Rico. Charges could be filed against him following the investigation.
Passengers did not complain about the delay as many of them said they understood the need for precaution and safety by the carrier.
An official attached to the handling agents for Dynamic Airways in Guyana explained to News Source that Dynamic like any other airline, takes the safety of its crew and passengers seriously and therefore once there is a disruptive passenger on board, regulations encourage pilots to make an emergency landing.
Dynamic Airways operates five weekly flights between Georgetown and New York.