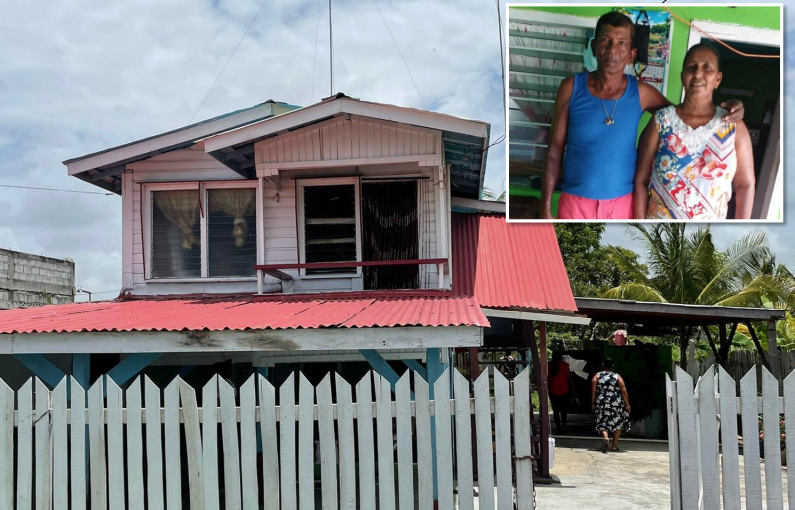 A 33-year marriage ended in death early this morning as 57-year-old East Coast Demerara resident Savitri Raj was brutally stabbed to death by her husband at their Foulis home. The man escaped and remains on the run.
The two were reportedly having problems in their marriage.
Just recently the wife filed a complaint against the husband with the Police after he physically assaulted her by beating her with a bottle.
The man was charged last week but released on bail and the two continued to live together.
He was slated to return to Court tomorrow for the continuation of the assault case.
The problem between the couple worsened overnight when their son who lives in the bottom flat of their home said he heard his mother screaming.
The young man told investigators that when he ran to the upper flat of the home, he saw his mother lying in blood and his father escaping through a window in the house.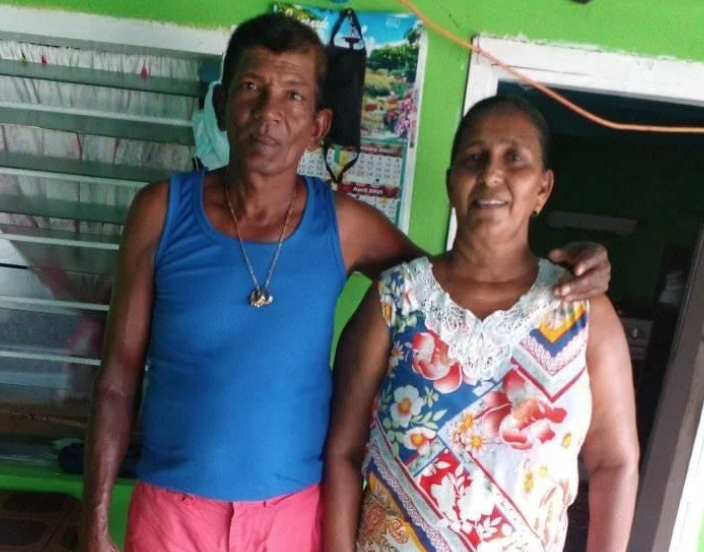 Emergency services were contacted and Savitri Raj was pronounced dead at the scene.
The Guyana Police Force today issued a wanted bulletin for the husband, 56-year-old Vijimal Raj. Anyone knowing his whereabouts is asked to contact the nearest Police station or call 911.
A sister of the dead woman told News Source that she visited with the family early yesterday and spoke to the husband and wife about the troubles in their relationship, telling them that if they were having problems in the relationship, they should go their separate ways.
According to the sister, Sandra Heerlall, the couple were living a happy life up until a month ago when the arguments started and threats of abuse began.
She said she would visit them often and was left confused by the sudden problems in the relationship. According to Ms. Heerlall, her sister was very caring and quiet and would always look out for family members. She said the death is unbearable especially since she celebrated her birthday yesterday and has now been thrown into grief with the death of her sister.