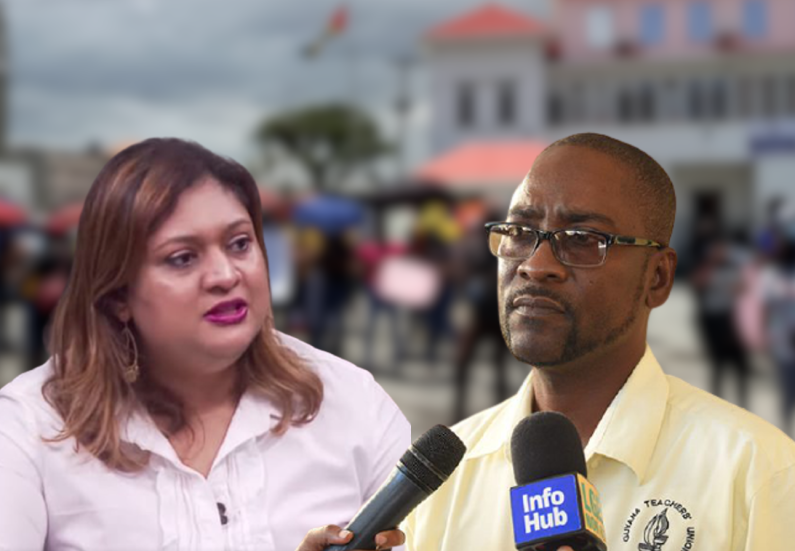 Minister of Education Priya Manickchand has declared that while she is prepared to engage the Guyana Teachers Union on issues regarding the nation's teachers, the union must first decide whether it wants to be a representative body for teachers or a political entity.
Manickchand has been repeatedly accusing the GTU of being political. It is suspected that references have to do with the GTU General Secretary becoming an Opposition Member of Parliament.
The Education Ministry now feels the GTU through its General Secretary is attempting to push an Opposition agenda. The GTU has dismissed the claim and has countered that it is the same union that also protested and had issues with the former government that is now in opposition.
Speaking to reporters on Wednesday, the Education Minister said the GTU may need to reorganize its priorities before it calls for engagement with the Ministry of Education.
"The union has to reorganized themselves, and determine what it wants to do. I'm prepared to engage anybody in the interest of the children and teachers. And in fact, I truly hope that they can reorganize themselves and come back because I think they have great value once they operate as a union. So, that's where I stand on this", the Minister stated.
The Guyana Teachers Union has accused the Education Ministry of ignoring the union on major decisions related to the reopening of schools and the education sector in general.
The union has also accused the Ministry of Education of union-busting with the Ministry's latest decision to break a binding agreement and remove the GTU from any role in the selection of teachers for duty-free and other benefits.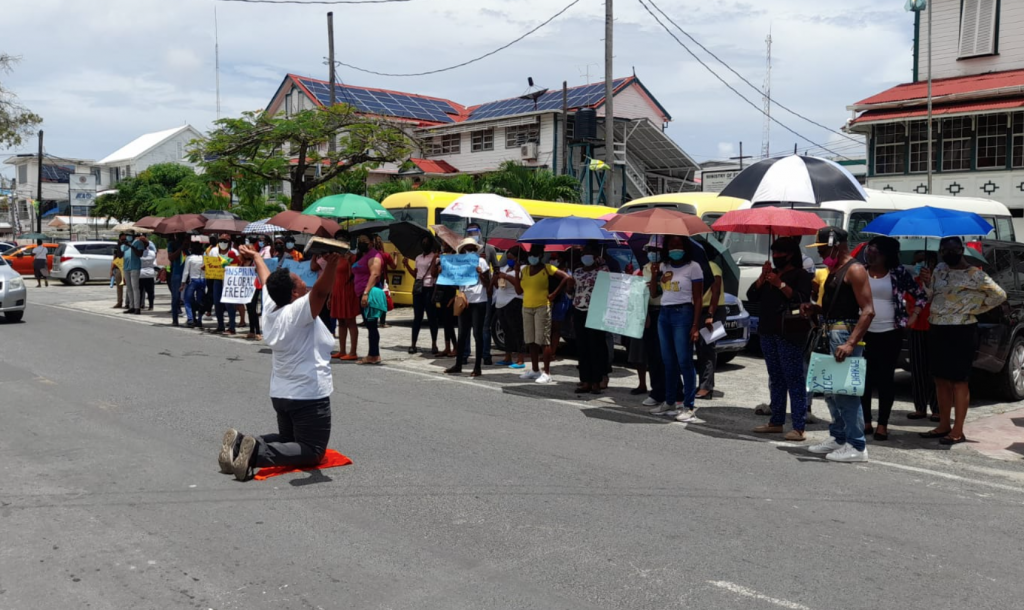 In the past two weeks, the GTU with backing from scores of teachers has been protesting the vaccination policy which has resulted in teachers being locked out of their jobs for being unvaccinated against COVID.
GTU President Mark Lyte said the union is and has always been ready to engage the Ministry of Education, noting that it is the Ministry that has been ignoring the concerns of the nation's teachers.
The Education Minister said the union must decide what it really wants.
"At this stage, the Union has to decide whether or not they want to engage or not. The Union has to understand its role and fight for it and if they are not prepared to do that, then teachers will see. I hope they fix themselves so that we can have relations with not only me but with teachers", Minister Manickchand said.
The Ministry of Education is sticking to the Government's vaccination policy and is moving ahead with the reopening of schools, although 17 schools that were recently reopened were forced to close their doors over positive COVID-19 cases.