The COVID-19 surge in Guyana is continuing with more than 300 new cases being recorded in the past 24hrs, keeping the total number of active cases to more than 3000 in the country.
September appears set to eclipse the month of May for having the widest spread and greatest increase in new COVID-19 cases.
Regions Three and Four remain the troublesome regions with more than 65% of new cases recorded daily being found in Region 4.
Today, the Minister of Health Dr. Frank Anthony took a swipe at business owners that have not been adhering to the government's Covid-19 measures and the vaccination requirements.
"Right now, we have put certain measures in place for example if you are coming into business premises you have to show your vaccination card and really, we have to get the business owners to enforce these things if they don't want to enforce it then, in the end, all of us will suffer," Dr. Anthony said during today's covid-19 update.
According to the Minister of Health, the Government alone cannot win the fight against the virus. He urged businesses and individuals to act responsibly so that the situation can get under control.
"This thing is about everybody working together to make sure that all of us are safe. And if we don't do that what we will end up with is that the numbers will continue to increase, and we will see more cases of hospitalization and more cases of death. So, this is in our hands to control, but that control has to do with our behavior," the Health Minister said.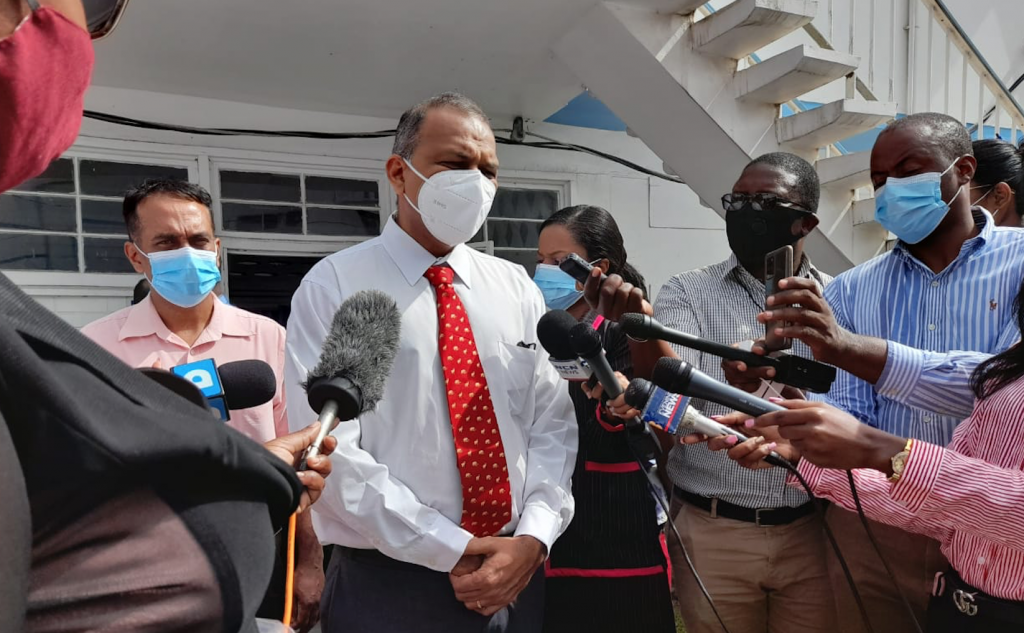 The Health Minister said cases of the virus continue to rise at an alarming rate with and now is not the time to drop the ball.
"We really have to start waking up if we were asleep and just get these things done. Protect yourself, protect the people around you, these are the measures you have to use there are no shortcuts", the Minister said.
In light of the current hospitalization and daily death rate, the Minister continues to urge persons to take the Covid-19 vaccines which are available so as to reduce the risk of having a more severe form of the virus.
More than 70% of Guyana's adult population has received one dose of one of the COVID-19 vaccines.